Yahoo now says all 3B of its accounts were hacked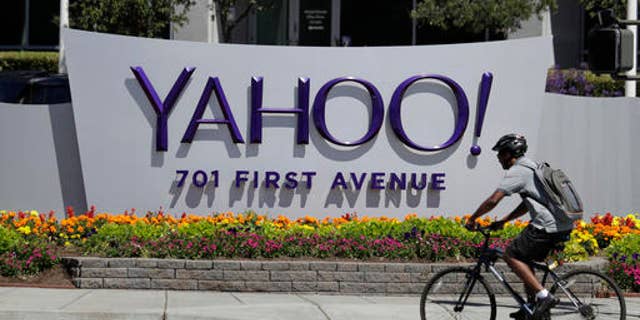 Yahoo! parent company Verizon said that all 3 billion of Yahoo!'s accounts were hacked, up from the original figure of 1 billion.
Now a part of Verizon subsidiary Oath, along with AOL, Yahoo said that all of its members were affected by the August 2013 data theft.
The company made the findings after recently acquiring new intelligence, along with an investigation from outside forensic experts.
INTERNET POKES FUN AT COMBINED NAME FOR AOL-YAHOO
Last year, the company "took action to protect all accounts, including directly notifying impacted users identified at the time, requiring password changes and invalidating unencrypted security questions and answers so that they could not be used to access an account. Yahoo also notified users via a notice on its website."
Verizon acquired the core internet operations of Yahoo! for $4.5 billion, $250 million less than the original offer, due to the hacks. Despite the additional disclosure, Verizon said it was still committed to Yahoo!, as well as keeping the safety and security of its users as a top prioroity.
"Verizon is committed to the highest standards of accountability and transparency, and we proactively work to ensure the safety and security of our users and networks in an evolving landscape of online threats," said Chandra McMahon, Chief Information Security Officer, Verizon in a blog post. "Our investment in Yahoo is allowing that team to continue to take significant steps to enhance their security, as well as benefit from Verizon's experience and resources."
Verizon formally closed on the Yahoo! acquisition on June 13, 2017.
Follow Chris Ciaccia on Twitter @Chris_Ciaccia