Woman sues eBay, claims she owns the sun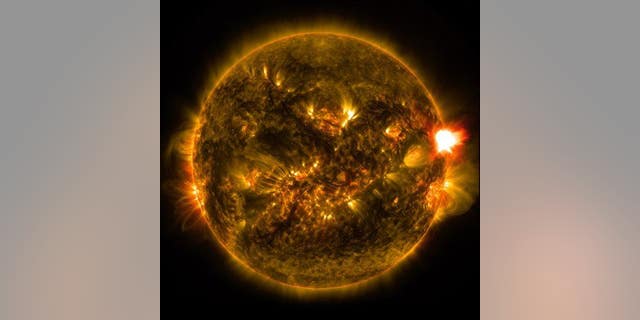 Next month, a Spanish court will hear arguments in a most unusual case: A woman who claims to own the sun has sued eBay for blocking her extraterrestrial real estate sales.
Though it sounds a little nuts, a court in Madrid has ruled that 54-year-old Maria Angeles Duran has the right to have her case heard, reports the International Business Times.
The court won't rule on the larger issue of whether Duran's claim of ownership is legit, but on the narrower one of whether she violated eBay's seller agreement.
She had been selling parcels of about 11 square feet for about $1 each and had racked up 600 orders before eBay shut her down. Because nothing tangible was sold, it feared a scam.
Duran says she was never able to collect her money and is suing for about $11,000 in damages, reports the Consumerist. "I am not a stupid person and I know the law," Duran has said of her solar real estate gambit.
She's basing her claim on a loophole in the UN's Outer Space Treaty that says no nation can stake ownership to a heavenly body but makes no mention of individuals—borrowing the strategy used by this entrepreneur's claim on the moon.
Duran, as you might imagine, is an eclectic character, observes the Washington Post. "She's studied nursing and law, dreamt up her own religion, and penned a kinky romance novel," writes Caitlin Dewey.
The story notes that Duran is framing her sun fight as a statement against the corporate world and promises that any profits will go to charity.
For those who want in, Duran is still selling parcels on her own website. (Or check out eBay's haunted dolls.)
This article originally appeared on Newser: Woman Sues eBay, Claims to Own the Sun
More From Newser