Woman canned after sending awful text to boss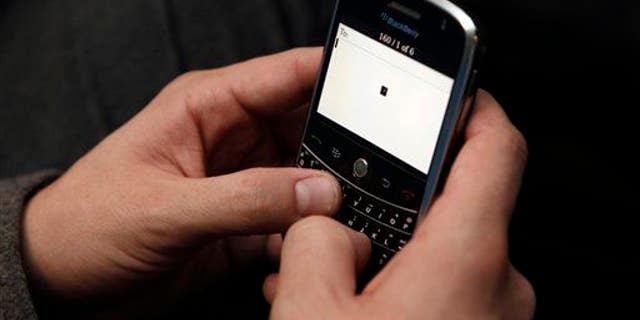 NEWYou can now listen to Fox News articles!
If you're going to insult your boss, there's no better way to ensure getting fired than making sure that insult is unequivocal. That's the situation former Dragon Mountain Gold employee Louise Nesbitt found herself in last year when the Aussie woman accidentally sent an unflattering text message about her boss, Robert Gardner, to Gardner himself, News.com.au and the Sydney Morning Herald report.
The text, meant for her daughter's boyfriend Robert Guy (who was supposed to repair the company's plumbing), not only called Gardner a "d---," but "a complete d---"—which, as you'll see shortly, may have been the verbal nail in her coffin.
In the offending text, Nesbitt told the plumber, "We know [that he's a complete d---] already so please try your best not to tell him that regardless of how you feel the need." As soon as she realized what she had done, she quickly tried to cover with a follow-up text to Gardner that read: "Rob please delete without reading. I am so so so sorry. Xxx," followed by "Rob ... that is not how I feel. My sense of humour is to exaggerate. … That was a joke within our family." She was fired for gross misconduct the next week, after which she filed a wrongful-dismissal suit.
But the ruling commissioner in her case rejected her appeal in late March, noting that her word usage appeared to be quite clear, intentional, and not humorous.
"To call a person a 'd---' is a derogatory term to describe them as an idiot or a fool," Commissioner Danny Cloghan wrote in his judgment.
"The word 'complete' is used to convey the message that the person is, without exception, an idiot or fool—they are nothing less than a 'd---.'" (Maybe it would have been better if she had just sent a simple middle-finger emoji.)
This article originally appeared on Newser: Woman Canned After Sending Worst Text Ever to Boss
More From Newser