Winklevoss Twins Continue Legal War With Facebook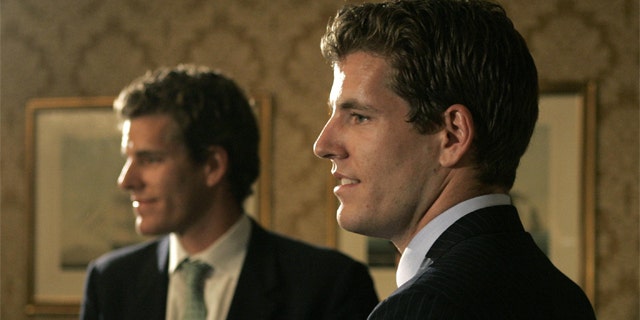 Cameron and Tyler Winklevoss, famously portrayed by Armie Hammer in The Social Network, aren't finished with their legal action against Facebook.
The 29-year-old twins, seemingly unsatisfied with their $65 million they won in 2008, are embroiled in ongoing litigation against Facebook's CEO Mark Zuckerberg claiming that they were lied to about the company's value, according to recently leaked court documents.
The original case was brought against Facebook in 2004 when the brothers claimed that Zuckerberg broke an oral contract with the plaintiffs to create ConnectU (originally dubbed the Harvard Connection). The twins alleged that Zuckerberg not only stole the code and the idea, he stalled them them so he could get his site, thefacebook.com, out first.
The suit was originally settled for $65 million in 2008 but now an ongoing lawsuit claims fraud for Facebook and Zuckerberg "not volunteering a more recent valuation of different Facebook stock."
Facebook stands behind the original settlement noting that the twins "admit that they calculated the value of Facebook themselves, based upon a truthful press release from several months earlier," according to leaked documents.
The company said that these revelations have been part of ongoing litigation.
"There is no new litigation between Facebook and the Winklevosses," Facebook explained today in a statement. "The filings referred to in the Daily Mail and other articles are simply the filings by Facebook and the Winklevosses in the Winklevosses' now two-year-old, thus far unsuccessful attempt to undo their 2008 agreement to settle the parties' dispute."