Will you be able to get the iPhone X at launch?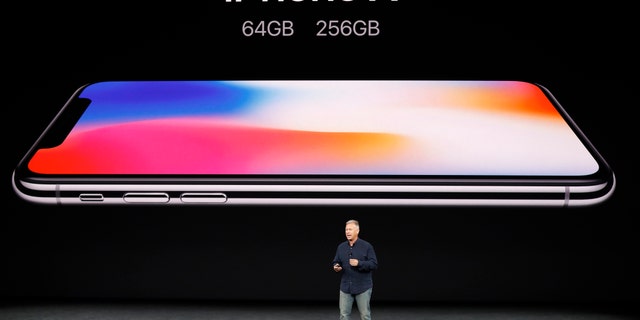 How hard will it be to get the iPhone X at launch?
That's the burning question before the release of Apple's much-heralded revamp of the iPhone on Nov. 3.
The iPhone X sports what Apple calls a "revolutionary new design" with a 5.8-inch all-screen display, wireless charging, new 3D sensors, augmented reality, facial recognition and an advanced rear camera.
WILL CONSUMERS PAY $1,000 (OR MORE) FOR THE NEXT IPHONE?
Earlier this week, Apple said the new iPhone will be available at its stores "for walk-in customers, who are encouraged to arrive early."
Pre-orders began Friday morning October 27 at 12:01 a.m. PDT and shipping times were already slipping, just a few hours later.
Both the 64GB version and the 256GB version were already showing shipping dates between 5 and 6 weeks a few hours after the device was made available.
For the average consumer waltzing into an Apple Store on Friday Nov. 3, the prospects of picking up an iPhone are not great.
"We anticipate very limited quantities at launch as the supply of key components has been constrained," Jitesh Ubrani, an IDC analyst, told Fox News.
Things could slowly improve, however. "Recently we've heard that a few obstacles have been cleared so this should mean more product availability later in November and December," Ryan Reith, another analyst at IDC told Fox News.
But supply may not catch up to demand until next year. "Apple will [have] supply constraint on the iPhone X until well into the start of 2018," Wayne Lam, IHS Markit, Principal Analyst, Mobile Electronics, told Fox News.
One estimate, from oft-cited Apple analyst Ming-Chi Kuo of KGI Securities, puts availability at between two and three million units at launch.
If accurate, that may be a drop in the bucket for expected overall demand at launch. The consensus for total production in the fourth calendar quarter of this year, ending Dec. 31, falls between 25 and 30 million units, depending on which analysts' forecast you believe.
Morgan Stanley believes Apple will sell 30 million iPhone X units in the calendar fourth quarter.
APPLE ISSUES RESPONSE TO SENATE INQUIRY ON FACE ID CONCERNS
Smartphone market reset
Apple is trying to establish a new smartphone high water mark with a device packed to the gills with new technology.
The 5.8-inch Super Retina display, Apple's first organic-light-emitting diode display on an iPhone, is the thing most consumers will recognize immediately as being different. That's because it's all-glass with no bezels, a first for an iPhone.
The other stand-out is the notch at the top of display. That contains, among other things, Apple's TrueDepth camera that enables Face ID – another first for Apple. On the back is a redesigned rear camera with dual optical image stabilization (for reduced blurring) on both the wide angle and telephoto lenses.
With the new design and new tech, Morgan Stanley expects great things for the iPhone X, forecasting how iPhone X demand will drive revenue gains for a number of major suppliers in the supply chain of iPhone X component manufacturers.