Will Apple iPhone Loser Lose His Job?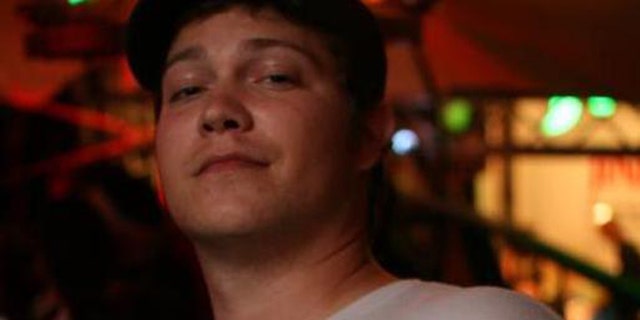 Will Gray Powell -- the man who lost a prototype Apple iPhone and broke the code of silence surrounding the company's unreleased products -- lose his job? And if he does, who's responsible?
That's the question on the lips of anyone watching the drama unfold around the device found in a bar in California that turned out to be the new iPhone 4G. Gray Powell is the Apple employee who lost it -- and there was no hiding for him after technology blog Gizmodo printed his name and photo after an interview with him in which they said he "sounded tired and broken."
An engineer who helps build the software that enables the iPhone to make calls, Powell is now the pin-up boy of several "Save Gray Powell" fan clubs on social networking sites. And Gizmodo is under increasing pressure to justify two things: a) Whether it should have paid for, kept and dismantled a product under development and b) whether it was right to publish the name and photo of the person responsible for losing it.
Gizmodo contributing editor John Hermann -- who interviewed Mr Powell and Wednesday revealed details on Apple's failure to get its phone back -- says he doesn't know Mr Powell's fate, other than "this has to be rough on him."
He said Gizmodo wouldn't be doing its job if it didn't break the story properly.
"People read us because they're obsessed with tech, either as a hobby, or as part of a recognition that it's becoming drastically more important in their daily lives," he said. "As tech writers, if we knew about something like this and didn't look into it, didn't report it, we wouldn't be doing our jobs."
Hermann said Gizmodo took a chance by spending $5,000 to acquire the phone and didn't even realize what they had until they published the story.
Apple's rapid reply confirmed their suspicions.
"We spent around a week vetting it, decided it was legit, and published our story," Hermann said. "When Apple asked for it back, on record, we gave it back."
The letter of reply from Gizmodo read: "P.S. I hope you take it easy on the kid who lost it. I don't think he loves anything more than Apple."
In an apology of sorts to Powell, a story today by Gizmodo editorial director Brian Lam told Mr Powell they "couldn't resist a good story" and to "keep your head up."
"After all, it's just a f**king iPhone and mistakes happen to everyone," it read.
But Gizmodo's readers weren't so keen to brush the news -- and the method of getting it -- under the mat.
"Printing the name and photograph of the engineer who lost it was unnecessary and tasteless," one wrote. "If you needed a photo for the story, you had lots of options," the reader continued.
"If you had printed all of those details (the bar, finding the Facebook page, etc), but withheld the name, it's still the same story."
Mr Powell wasn't the one who handed the phone over to Gizmodo. Someone sitting near him was given the phone after he left and held onto it for three weeks. "I thought it was just an iPhone 3GS," he told Gizmodo. "It just looked like one. I tried the camera, but it crashed three times."
The finder had time to access Powell's Facebook account and record his last status update: "I underestimated how good German beer is."
His Twitter account also showed Mr Powell was celebrating his birthday on the night in question.
Gizmodo paid the finder $5,000 for the phone, after he claimed he'd tried to give it back, but the only people he could speak to at Apple didn't want to know about it.
One Apple employee told Gizmodo he remembered the call coming in to a colleague next to him.
"We haven't gotten any notices or anything about a lost phone, much less anything stating we are making a new one," he said. "We wouldn't have any idea what to do with it and that's what sucks about working for Apple.
"We're given just enough info to try and help people but not enough info to do anything if someone calls like this."