Wiicked Expensive: Designer Sells $485,000 Nintendo Wii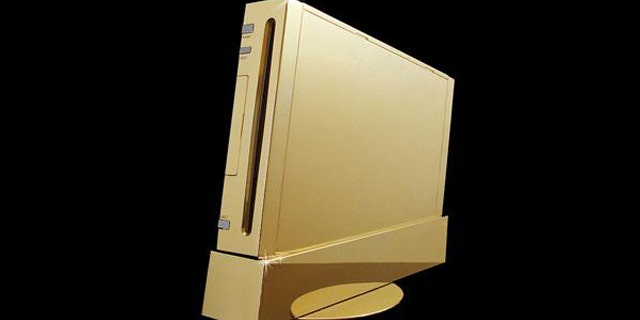 NEWYou can now listen to Fox News articles!
For the gamer who has everything -- including gobs of money -- a British designer has unveiled the ultimate video game console: a solid-gold Nintendo Wii.
Stuart Hughes, famed for plating consumer electronics such as the Apple iPod and the Nokia Royal smart phone in gold and silver, has unveiled his latest creation. He calls it the Nintendo Wii Supreme, and claims that it's "officially the most unique and expensive in the world."
It's hard to confirm the uniqueness of the gaming console, but the fact that it sells for 300,000 pounds in the England -- that's nearly half a million U.S. dollars -- indicates it's easily the most expensive.
Hughes's Web site boasts that six months of workmanship went into creating the ultimate gaming station. Some of his creations use platinum, silver, and other gems. The Wii Supreme uses over 2,500 grams of solid 22ct gold. The front buttons are home to 78 quarter-carat flawless diamonds totaling 19.5 ct.
Hughes's other creations are equally lavish. His iPhone (with a solid-gold body, of course) sells for a mere $37,000, although there's a platinum and diamond version that's a hair more expensive, at $40,000.
But if you're interested --and you've been sitting on a spare half a million dollars -- you'd better move quickly: The Wii Supreme is available only as a limited edition of three. Operators are standing by!