WhatsApp 'disappointed' by order in Brazil to block app second time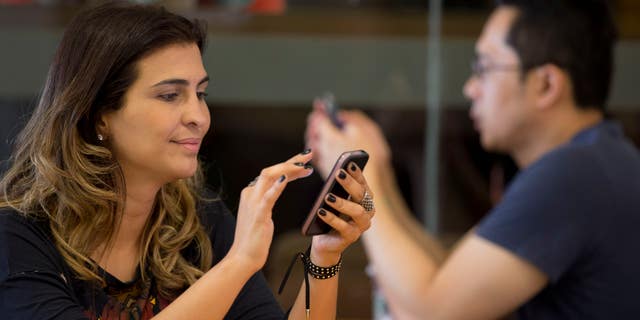 It's not the first time and it's likely not going to be the last, but Facebook's WhatsApp has been banned in Brazil again for failing to turn over data in a criminal investigation.
Judge Marcel Montalvao has ordered companies to block the popular messaging app, which recently switched on encryption for more than a billion users. Law enforcement groups around the world are increasingly finding it difficult to access devices to aid criminal investigations -- that's thanks to more and more companies turning on encryption in smartphones and other devices by default.
"After cooperating to the full extent of our ability with the local courts, we are disappointed a judge in Sergipe decided yet again to order the block of WhatsApp in Brazil," a WhatsApp spokesperson told Digital Trends. "This decision punishes more than 100 million Brazilians who rely on our service to communicate, run their businesses, and more, in order to force us to turn over information we repeatedly said we don't have."
Related: WhatsApp activates end-to-end encryption for one billion users
A similar situation recently played out between Apple and the FBI. The FBI wanted access into the locked iPhone belonging to one of the San Bernardino, California, shooters. Apple complied at first, but when it faced a court order asking the company to build a special "tool" that would create a backdoor into the device, Apple refused. The Cupertino, California, company is worried, along with most in the tech industry, that creating such a tool could jeopardize the privacy and security of its customers, especially if it falls into the wrong hands.
WhatsApp refused to comply with a court order, according to newspaper Folha de S.Paulo, which asked the company to turn over data for a criminal investigation -- but this happened before in December. A judge ordered WhatsApp to be blocked for 48 hours, but that ban was lifted within 12 hours following tremendous outrage on social media.
Brazilian authorities aren't shy about tackling these major tech companies -- in March, police detained Diego Dzodan, a Facebook vice president based in Brazil, for failing to cooperate with a court order seeking data from WhatsApp. He was released less than a day later.
Related: More than half of Facebook users now connect to the site with just a mobile phone
Telecommunication companies like Tim Participacoes SA, Oi SA, and Telefonica Brasil SA have agreed to block the messaging service, or risk facing a fine of 500,000 reals a day -- which is about $143,000 in U.S. currency. The ban is supposed to last for 72 hours, and began at 2 p.m. local time.