What Twitter's 280-character limit could mean for President Trump and US politics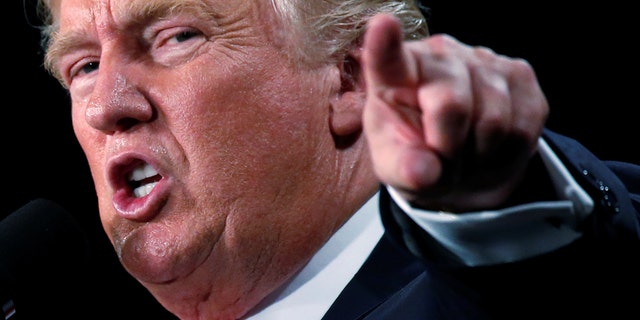 NEWYou can now listen to Fox News articles!
Twitter's decision to test a new feature doubling the length of tweets to 280 characters could have a big impact on President Trump and U.S. politics if it is eventually rolled out to all users.
A small group of users are taking part in the test, Twitter announced Tuesday. "We want every person around the world to easily express themselves on Twitter, so we're doing something new: we're going to try out a longer limit, 280 characters, in languages impacted by cramming (which is all except Japanese, Chinese, and Korean)," explained Twitter Product Manager Aliza Rosen, in a blog post.
The move has fueled speculation about how politicians, particularly President Trump, could one day harness the 280-character limit.
TWITTER TESTS EXPANDING CHARACTER LIMIT TO 280, UP FROM 140
Trump, who has 39.4 million Twitter followers, turned the @realDonaldTrump account into a potent political weapon during his shock run to the White House and remains an avid Twitter user.
A 280-character limit would give the President a lot more room to tweet, Jason Mollica, a digital media expert and professor at American University in Washington, D.C told Fox News in a phone interview. "It allows him to expand his message – instead of getting it out in multiple tweets, he can get it out in one."
"I do believe that this could be a game changer for politicians and their subordinates – for example, people that are running campaign offices across the country," he added.
TRUMP MAKE FIRST TWEETS AS PRESIDENT
Mollica notes that campaign teams will be able to use politicians' quotes more effectively, and would not need to summarize quotes to fit Twitter's 140-character limit. "It allows you to expand on your message and strengthen that with a shared web link, a video or a photo," he said. "It's very, very effective for politicians on both sides of the aisle."
Perhaps inevitably, Twitter's move sparked questions about whether Trump would be part of the group testing the 280-character feature.
In a tweet sent out on Tuesday, Twitter co-founder Biz Stone confirmed that Trump is not part of the test group.
Follow James Rogers on Twitter @jamesjrogers