What to Expect From Apple iPhone Press Conference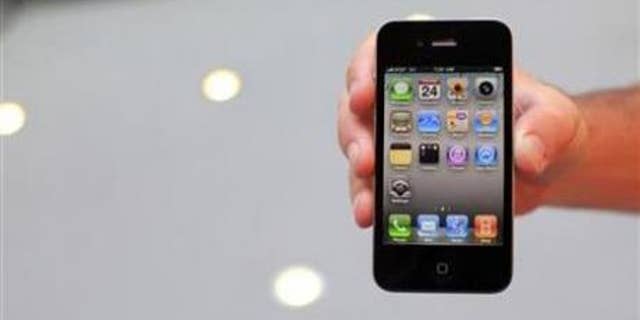 Edit Note: FoxNews.com will feature special, LIVE video coverage of the Apple press conference Friday July 16 at 1PM EST. Tune in as analysts and special guests discuss the latest from Apple, and add your perspective in our chatroom. Or follow our Twitter feed for up to the second info.
Apple is likely to announce a fix for the iPhone 4's reception problems on Friday rather than recall the device, hoping to stem a growing chorus of complaints and avert any lasting damage to its carefully earned reputation for quality products.
Apple, which surprised consumers and investors when it said it will convene an iPhone 4 press conference, has kept mum on what it will do. But analysts are betting that -- despite lawsuits, a poor review from Consumer Report and growing user complaints -- it will not initiate a costly and embarrassing recall.
That said, Apple is certain to try and set the record straight about this antenna issue, said Fox tech guru Clayton Morris. "So far Apple has been quiet while others have been filling the void. Apple will likely say that millions of people haven't had any trouble with the new phone, which is true. But for those who have -- here's what we're going to do."
Watch for Apple to offer some fix for those users experiencing reception issues with their phones. It remains to be seen whether that's a coating to prevent antenna interference or the distribution of free "bumpers" -- which prevent the signal interference and could cost $1 to $2 each.
That solution could cost as much as $45 million, according to one estimate. But an in-store repair program could run as much as an estimated $300 million.
Harry McCracken, former editor-in-chief of PC World magazine and chief of technology analysis site Technologizer.com, agrees that a recall is improbable.
"I think it's very unlikely that Apple will do a full-blown recall," he told FoxNews.com. "But it's critical that it makes clear it takes the issue seriously. The most damaging thing it could do to its reputation is to do nothing at all."
"Given the intense pressure and scrutiny Apple has come under on the problem with the iPhone 4, it's going to be about some kind of fix or compensation for the owners of the phone," speculated Ed Snyder, an analyst with Charter Equity Research.
Many industry watchers are expecting Apple to attempt to brush reception issues under the rug with a larger announcement -- rumors Apple refuses to comment on. The nature of that larger announcement has been much discussed, ranging from a new version of the ultra thin Macbook Air to a new partnership with Verizon to a relaunch of the Apple TV.
Whatever happens, you can count on one thing: As of 1pm, the eyes of the technology world will be glued to Apple's stage.
Reuters contributed to this report.