What the Lava Lamp company makes now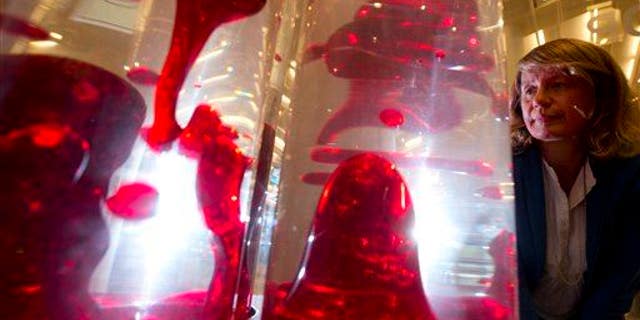 The company that brought you the world famous Lava Lamp is changing its name: To better reflect its products, which now include a mix of party supplies and bathroom scales, Illiniois-based Lava Lite has rebranded itself Lifespan Brands.
"We've grown the Lava Lite business, and buyers at stores like Walmart, Target, Home Depot, and Bed Bath & Beyond already know and trust us," CEO Clay Farnsworth tells the Chicago Tribune.
The new name—which the Tribune notes sounds uber generic—"allows us to build on that trust and move into another area." More specifically, it will help with the company's plan to build a set of "adjacent" but distinct brands.
Farnsworth uses the example of Jarden, a company that owns 120 brands including Bicycle Playing Cards and Rawlings sports equipment. "We will be introducing many exciting new products and new product categories in 2016 and beyond," Farnsworth adds in a release.
And yes, it will still sell Lava Lite-branded lamps, which WGN notes are handmade and involve a "closely guarded combination of 16 chemicals." The lamp's British inventor, Edward Craven Walker, would likely approve of the American company's foray into bathroom scales, as long it helps people lose weight: The Tribune notes he later opened a nudist resort and banned "fat fogies"; indeed, Smithsonian counts his making of "underwater nudist films" as his other noteworthy achievement.
(As far as novel inventions go, this man invented the "world's worst smell.")
This article originally appeared on Newser: What the Lava Lamp Company Makes Now
More From Newser