Weeks Later, PlayStation Network Still Down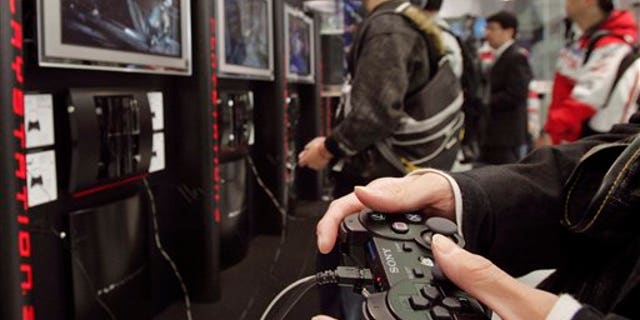 Sony's PlayStation Network, shuttered after a massive security breach affecting over 100 million online accounts, won't be online until the end of May, the company said.
Sony also confirmed that personal data from 24.6 million user accounts was stolen in the hacker attack last month. Personal data including credit card numbers might have been stolen from another 77 million PlayStation accounts, said Sony Computer Entertainment spokesman Satoshi Fukuoka.
He said Sony has not received any reports of illegal uses of stolen information, and the company is continuing its probe into the hacker attack. He declined to give details on the investigation.
Sony shut down the PlayStation network, a system that links gamers worldwide in live play, on April 20 after discovering the security breach. The network also allows users to upgrade and download games and other content.
Sony was heavily criticized over its handling of the network intrusion. The company did not notify consumers of the breach until April 26 even though it began investigating unusual activity on the network April 19.
Last month, U.S. lawyers filed a lawsuit against Sony on behalf of lead plaintiff Kristopher Johns for negligent protection of personal data and failure to inform players in a timely fashion that their credit card information may have been stolen. The lawsuit seeks class-action status.
Fukuoka declined to comment on the lawsuit.
PlayStation.com wasn't hacked
Meanwhile, Sony's official PlayStation websites were unavailable recently as well -- thanks to a new security measure rather than the work of hackers as first suspected, the company revealed recently.
The company published a statement about the site outages on Wednesday after a Bloomberg report said the site was down because of a hacker attack.
Sony used its PlayStation.com website to update the public about a break-in to its servers which compromised the personal data of more 100 million users.
The website is separate from the PlayStation Network, the online gaming hub where users can buy and download video games.
An earlier report by Bloomberg saying that hackers had attacked the PlayStation blog was incorrect, said Sony spokesman Dan Race in a statement.
"Media reports claiming that the U.S. PlayStation.com site and blog were partially disrupted because of hackers are false," he said. "We installed a new security measure that has temporarily made the sites inaccessible to select regions outside of the U.S."
Newswires contributed to this report.