Watchmaker Citizen harnesses space technology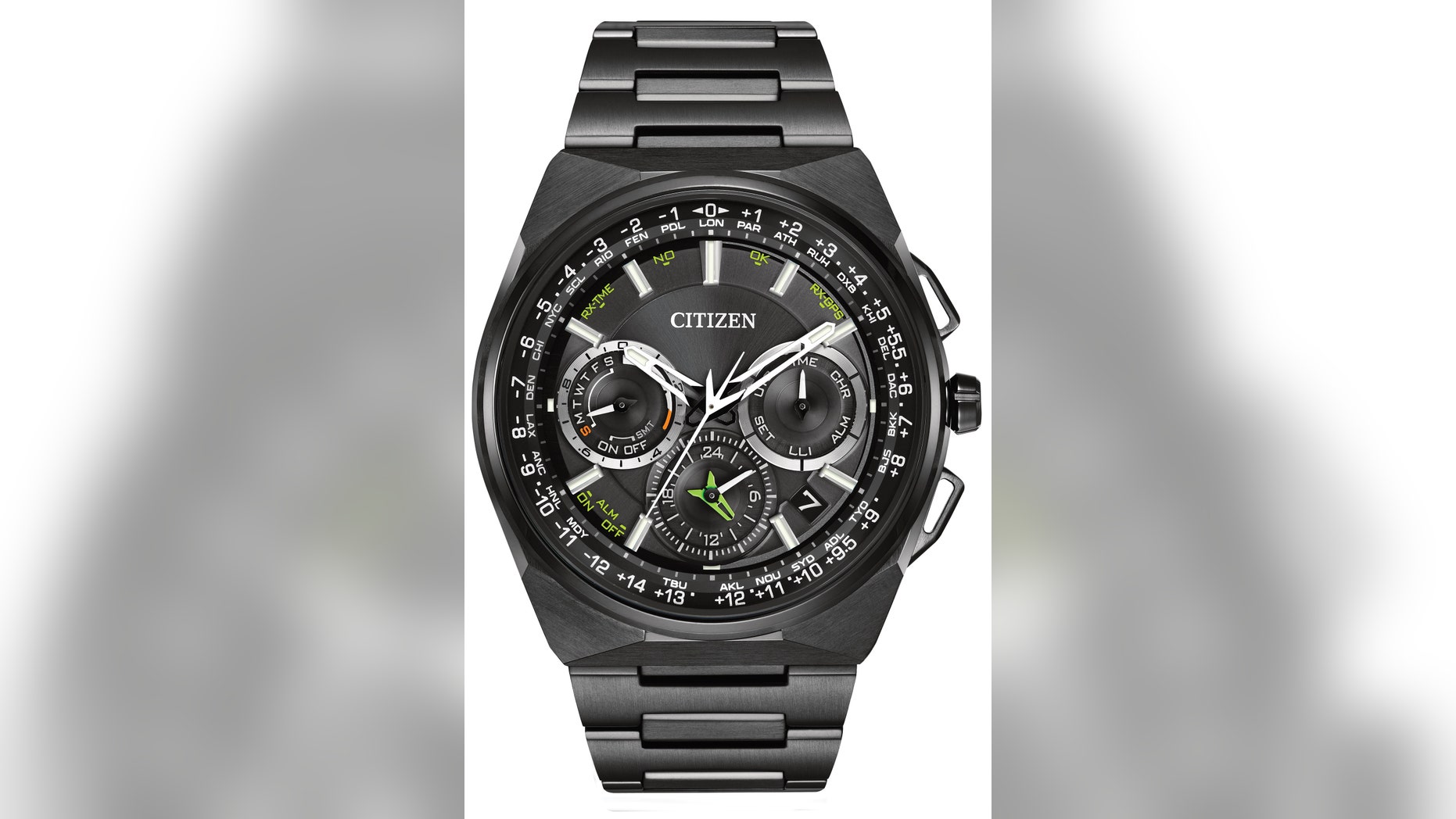 Watchmaker Citizen is harnessing the power of space technology with its new Satellite Wave F900 watch, which was launched earlier this month.
The device connects to a satellite to update its time and date in as little as three seconds. Citizen says that the watch's satellite GPS timekeeping technology with synchronized time adjustment is available in 40 time zones. The company is also touting the F900, at 13.1 mm, as the world's thinnest satellite GPS watch.
Related: North Korea turns back clocks to create new time zone
Some 1,700 limited edition versions of the watch, built using lightweight and strong Super Titanium, are being sold for $2,400. The F900's debut came hot on the heels of the launch of Citizen's Satellite Wave World Time GPS watch, which can also connect to a satellite in as little as three seconds. Unlike the Super Titanium F900, however, the World Time GPS is built from stainless steel, and is priced at $1,150.
Jay Spring, Citizen's vice president of customer relations, sees a market for the watches among serious gadget enthusiasts. "Technology people would buy them, people that are interested in being cutting edge," he told FoxNews.com, during the F900 launch event in New York City on Oct. 20. "Any watch will tell you the time."
Related: The icy world of Saturn's moon Enceladus comes into view
The new watches also offer an additional satellite communication mode, connecting with four satellites to update time, time zone and calendar in as little 30 seconds.
Citizen introduced its Satellite Wave technology in 2011 – initially, the watches could update time and date from GPS satellites in as fast as six seconds.
Related: Planet 'discovered' in 2012 doesn't actually exist
Other watch companies are also tapping space technology – Breitling's Emergency Watch II, for example, features a satellite emergency beacon that can help rescue teams find the wearer in remote locations.
Follow James Rogers on Twitter @jamesjrogers