Watch out, Internet: We gain a 'leap second' this year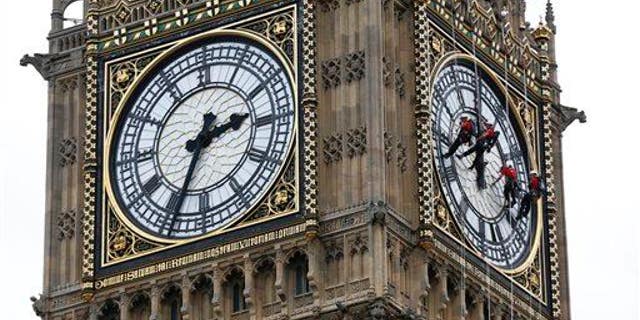 The powers that be in the world of time management have decreed that the world needs to gain an extra second this year. More precisely, the folks at the International Earth Rotation Service in Paris have decided to add one second to June 30, 2015, to sync our atomic clocks to the Earth's slowing rotation, reports Phys.org.
It's called a "leap second," and this will be the 26th one since the 1970s. The problem is that the last time this happened, in 2012, it caused all kinds of problems for all kinds of websites.
"If a computer sees the same second twice in a row, it logically thinks something went very wrong," explains Gizmodo. "There are fixes to this, but they've obviously not been implemented across the board." Google has developed a work-around in which it "gradually adds milliseconds to its system clocks prior to the official arrive of the leap second," reports the Telegraph, though it's not clear whether other sites will follow suit.
Meanwhile, the US is pushing for the end of leap seconds altogether, given their potential to wreak havoc with financial transactions, navigation, and communication in general.
A decision could come later this year, but opponents such as Britain argue that the move has the hard-to-fathom potential to mess up our notion of telling time by the rising and setting of the sun—eventually our clocks would be noticeably out of whack with the Earth's rotation.
"Another possibility," writes Bob Yirka at Phys.org, is "to maintain a dual system, one for technologists, the other for everybody else." (This might be the most precise clock on the planet.)
This article originally appeared on Newser: Look Out, Internet: We Gain a 'Leap Second' This Year
More From Newser