Watch Lebron James train (in virtual reality)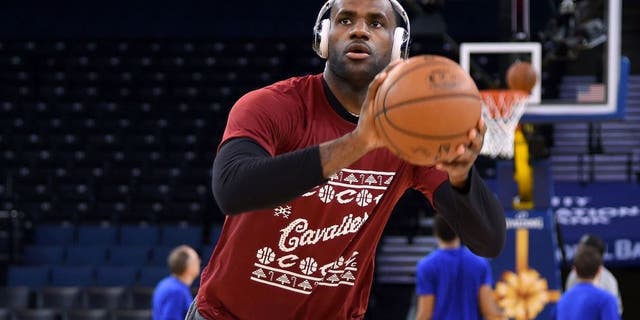 If you're a big basketball fan, you either care a decent deal about Lebron James or you hate him completely, as his considerable talents have probably helped bring a big ol' "L" to your team on more than one occasion.
Nevertheless, you do have to appreciate the fact that James works pretty hard to maintain his physique and skills. While the same could be said about plenty of basketball superstars, there's only one superstar right now who has a 12-minute "virtual reality" video that you can watch him in—and that's James.
We use quotes, because James' "Striving for Greatness" isn't virtual reality in the sense that you'll be able to walk, uninterrupted, through one of his practice sessions or anything like that. You will, however, be able to spin your head around during the movie and view everything that's around you.
"Striving for Greatness is an immersive 360° virtual reality film that invites you to follow Lebron as he trains for his journey to greatness," reads Samsung's description.
As you might expect, James' film is currently exclusive to Samsung's Gear VR headset. James partnered up with Oculus VR—which paid for the entire film—to shoot the 360-degree movie, and you can download the film from either the Oculus Store or by using Samsung's Milk VR application. The film isn't just a 12-minute montage of James draining threes and dunking until he gets tired, though; it also features interviews with James' trainers and the star himself, which we presume is not as exciting in a 360-degree setting.
James' multimedia production company Uninterrupted, which also helped create Striving for Greatness, nailed down a $15.8 million financing round earlier this month. The financing will "allow the growing athlete point-of-view platform to develop exclusive content, elevate the brand, expand to additional platforms, and further engage potential partners," according to a statement from Warner Bros, which led the round.