Virtual reality game allows teachers to play role of school shooter: report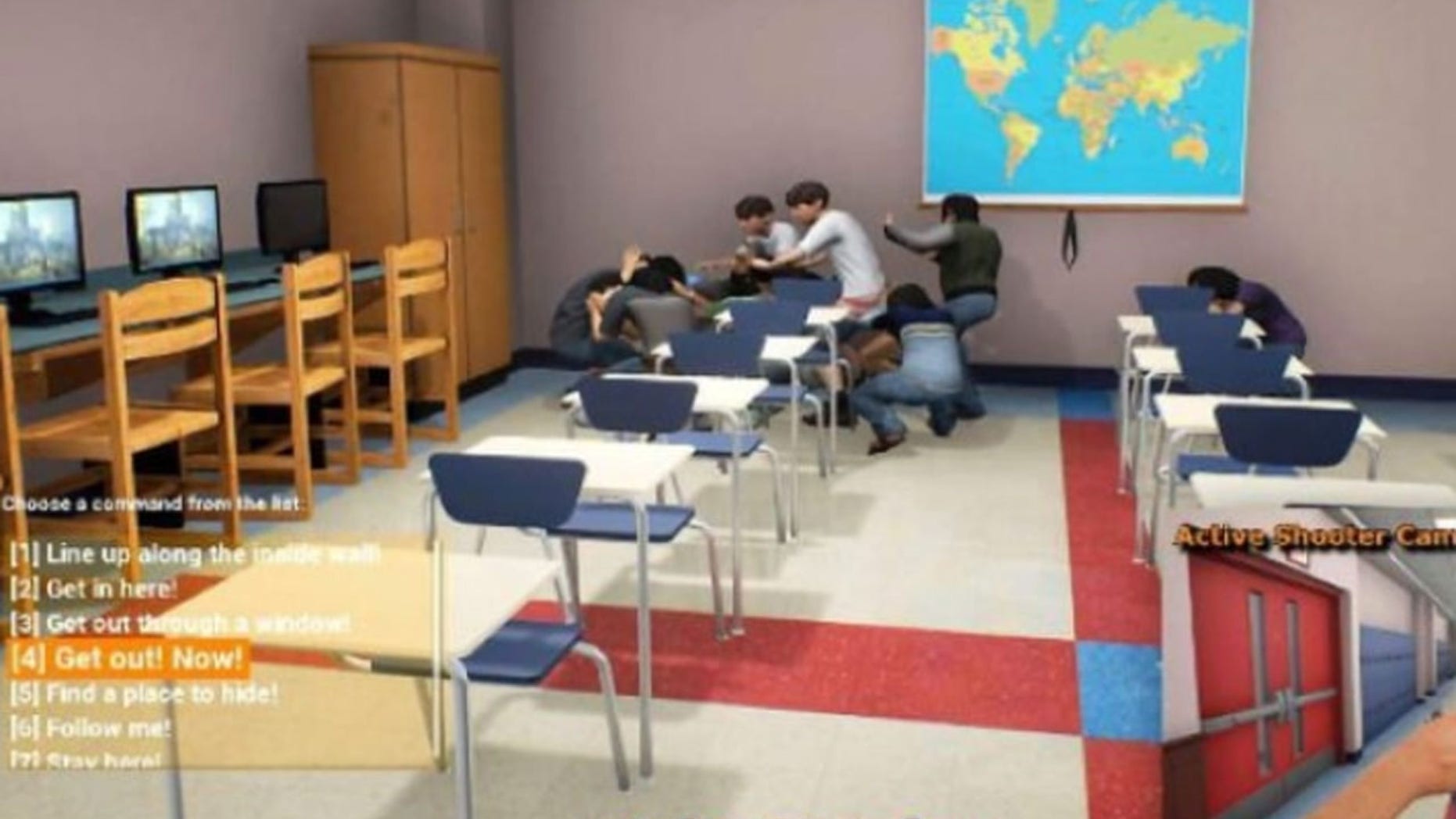 A virtual reality video game being developed by the U.S. Army and Homeland Security Department allows users to experience the perspective of an active school shooter.
The game, Enhanced Dynamic Geo-Social Environment, or EDGE for short, is intended to prepare teachers for an active shooter situation and allows them to assume different roles and experiences.
"The more experience you have, the better your chances of survival are," Tamara Griffith, one of the game's chief engineers, told Gizmodo. "So this allows you to practice and have multiple experiences [and] know what works and what doesn't work."'
The shooter's role is to randomly kill targets in the school, the report said.
Users can choose from two other roles, including a responding officer and teacher.
"With teachers, they did not self-select into a role where they expect to have bullets flying near them. Unfortunately, it's becoming a reality," Griffith said. "And so we want to give them that chance to understand what options are available to them and what might work well for them."
To make the simulation as real as possible, engineers reportedly added details picked up from listening to audio from past shootings, including Virginia Tech and Sandy Hook.
Gizmodo reported that a teachers role includes corralling students to find a safe space to hide.
The game is expected to be released in the spring.