US military teams up with Silicon Valley to revolutionize the battlefield
The U.S. military is partnering with Silicon Valley to step up its game on the battlefield.
The Defense Innovation Unit Experimental (DIUX), which is part of the Department of Defense, is connecting the U.S. military with companies developing leading-edge technology that would help it carry out missions quicker and cheaper.
"It's all about decision making faster than the enemy," Lt. Gen. Jeffrey Harrigian told Fox News.
As the commander of the air war in Iraq, Syria, and Afghanistan, Harrigian knows that on today's complex battlefields, winning often comes down to timing and efficiency.
"We can't do what we need to do every day without software that's the leading edge," he said.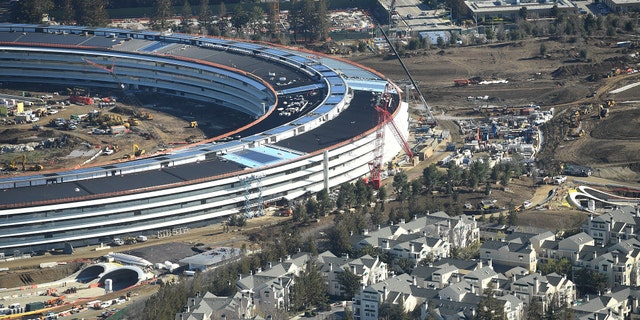 Harrigian said it was time the military worked with an industry that could bring it to the forefront of technology – and bring greater efficiency on the battlefield.
"[Silicon Valley is] getting out in front of the world to develop software that is now integral to war fighting," he said. "If you can imagine, there's a target out there that we see, that we want to get after quickly and put ordnance on it."
Private industry is on the same page.
Keith Salisbury represents Pivotal Software, one of the companies trying to help the military work smarter and faster.
"The war fighter needs a decision: 'Do I engage or not?'" Salisbury said. "The process in general is a bunch of chat windows open on a computer screen—about 20 or more—and then a bunch of people start looking into systems to find out, 'Where is that target? What are the surrounding facilities? Are there schools? Are there hospitals? Are there civilian populations? What munition would be appropriate? Do we engage or not?"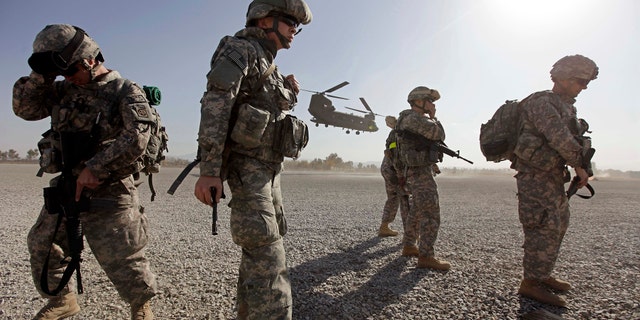 As part of a Defense Innovation Advisory Board, leaders from technology companies like Pivotal Software went to the Combined Air Operations Center (CAOC) at Al Udeid Air Base in Qatar to see how they could help.
What they encountered was startling.
"They saw lots of whiteboards," Salisbury said. "They saw lots of Excel spreadsheets, lots of different systems, lots in writing, lots of erasing and a very manually intensive process."
Even planning where and when to have refueling tankers was cumbersome and dated, he said.
"It's about 60 air refueling tankers and then you tag onto that another 150 to 200 fighters that are out there every day and we're war fighting so you can't have a fighter show up and not have a tanker there," said Harrigian. "It would literally take us 8 to 10 hours to do that every day."
The solution? Make an app for that.
Experts were able to do that by putting software experts next to airmen.
"We paired with them and we taught them this new way of building software and we built the software application side by side with them," Salisbury said.
The Air Force says it takes half the manpower half the time and saves nearly a million dollars of fuel per week.
They have also developed a program to quickly answer that warfighter question: "To engage or not to engage?"
"Think about using Microsoft Word, Excel, Google Earth and then a tool that manages all our targets for us," said Harrigian. "So all those are now combined into one tool that allows then the decision maker to see all the information at once and then we can immediately get after the target. It allows us to stay in front of the enemy."