'Unprecedented' orca hunting frenzy captured on film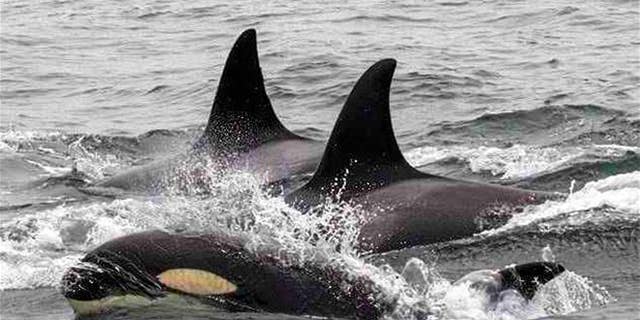 A pod of killer whales off the coast of Monterey, California, has intrigued biologists by going on a frenzied hunting spree that's killed four gray whales in just seven days.
Nancy Black, a local marine biologist and co-owner of Monterey Bay Whale Watch, caught the latest attack on camera (which you can watch here, about 30 seconds in).
She called this week's events "unprecedented," and told the Guardian that she hasn't seen this type of behavior from orcas in her 30-year career. The pod of killer whales, which she calls Emma's group, is highly skilled and managed to separate a gray whale calf from its mother in just 20 minutes, a maneuver that Black estimates typically averages one to two hours, reports the San Jose Mercury News.
"It's kind of exciting to see this group and how they've gotten really good at hunting," she says. Black has several theories on why the hunt has been so aggressive, including a later spring migration of gray whales to the area, due to traveling further south in Mexico than usual this winter.
"It's still a mystery," Black says of how the orcas know when and where to hunt gray whales, "but they are very intelligent." She also posited that the killer whales may be binge-feeding (a whale meal can feed an orca pod for two days) and that the orcas could be teaching their young to hunt, with the youngest hunter in Emma's group, called Little B, just under six months old.
Along with gray and humpback whales, orcas also prey on large marine life like great white sharks, seals, and sea lions. (Humpbacks appear to save other sea creatures from orcas.)
This article originally appeared on Newser: 'Unprecedented' Orca Hunting Frenzy Caught on Film