Uber hacked and surveilled rivals, alleges ex-manager in letter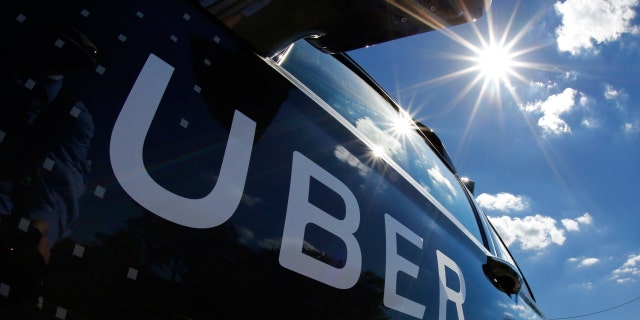 In June 2016, Uber Technologies Inc. contractors trained by the Central Intelligence Agency allegedly spied on another firm's executives and sent live video to then-Chief Executive Travis Kalanick in the company's "War Room."
That summer, an Uber contractor allegedly began using hacked phones and "signal-intercept equipment" to collect data about phone calls between Uber's opponents, politicians and regulators.
And several months later, Uber employees allegedly hacked into a rival's systems and collected "the license, name and contact information" of all of its drivers—information allegedly delivered directly to Mr. Kalanick.
These allegations are among the claims made by a former Uber official in a 37-page letter delivered in May to management that paints the ride-hailing firm as a paranoid company with a sophisticated intelligence apparatus designed to gain an edge on rivals and trick regulators.
The letter, written by the former attorney of Richard Jacobs, a former manager of global intelligence, was made public Friday in a legal dispute between Uber and Alphabet Inc.'s driverless-car unit, Waymo. The letter's existence surfaced days before the scheduled start of the trial, and portions of it were read aloud at a hearing last month.
Known as the Jacobs Letter, the document alleges Uber employees and contractors surveilled other companies' executives and foreign officials; hacked into competitors' systems to lift trade secrets; impersonated protesters and taxi drivers to undermine protests against Uber; and tapped into a database of 35,000 taxi-driver records to recruit new drivers.
An Uber spokesman said in an email: "While we haven't substantiated all the claims in this letter—and, importantly, any related to Waymo—our new leadership has made clear that going forward we will compete honestly and fairly, on the strength of our ideas and technology."
A spokesman for Kalanick didn't respond to a request for comment.Uber last month confirmed its security team did surveil rival executives and said it ordered the team to stop, if it hadn't already. Uber CEO Dara Khosrowshahi, who was hired in August after months of scandals, wrote to staff last month that there was "more than enough there [in the letter] to merit serious concern."
Attorneys for Jacobs didn't respond to requests for comment.It is common for companies to track its competitors and gather intelligence on rival products. But Jacobs alleges Uber went far beyond typical corporate intelligence gathering by using covert, militaristic-style tactics and engaging in criminal activity.
"Uber has engaged, and continues to engage, in illegal intelligence gathering on a global scale. This conduct violates multiple laws," alleges the letter, which is centered on Jacobs's employment at Uber from early 2016 until this past April.
Uber's competitive-intelligence team often impersonated riders and drivers on rivals' ride-hailing apps and hacked into their systems to understand how their apps worked, identify security gaps and obtain data on drivers to recruit, Jacobs alleges.
Some employees also allegedly pretended to be taxi drivers and other opponents of the company to infiltrate and monitor private Facebook groups and group chats on the WhatsApp messaging app. The practice was so common, a playbook for such infiltrating closed social-media groups was allegedly posted on an internal Uber network.
Uber also allegedly used human intelligence, including moles at rival firms, which the Uber team dubbed "virtual walk-ins." The letter alleged that as of May, Uber still benefited from at least one such source with access to executives at a rival.
Jacobs claimed Uber used such data to increase its valuation with investors, though it is unclear how he would know that. Large portions of the letter are redacted, including the names of competitors or officials Uber allegedly targeted. Uber was valued by investors at $68 billion last year.