Uber founder Kalanick resigns amid investor pressure
NEWYou can now listen to Fox News articles!
Uber founder Travis Kalanick resigned Wednesday as CEO after pressure from investors.
The company's board confirmed the move, saying in a statement that Kalanick is taking time to heal from the death of his mother in a boating accident "while giving the company room to full embrace this new chapter in Uber's history." He will remain on the Uber Technologies Inc. board.
Five of the company's key investors on Tuesday demanded that he resigned, according to The New York Times, which first reported Kalanick's decision to step down. The demand came in a letter titled "Moving Uber Forward."
"I love Uber more than anything in the world and at this difficult moment in my personal life I have accepted the investors request to step aside so that Uber can go back to building rather than be distracted with another fight," Kalanick reportedly said in a statement to the Times.
The resignation came after a series of costly missteps under Kalanick. Uber on Tuesday embarked on a 180-day program to change its image by allowing riders to give drivers tips through the Uber app, something the company had resisted under Kalanick.
The San Francisco-based company is trying to reverse damage done to its reputation by revelations of sexual harassment in its offices, allegations of trade secrets theft and an investigation into efforts to mislead government regulators.
Uber's board said in a statement that Kalanick had "always put Uber first."
Under Kalanick, Uber has disrupted the taxi industry in hundreds of cities and turned the San Francisco-based company into the world's most valuable startup. Uber's valuation has climbed to nearly $70 billion.
But Kalanick has acknowledged his management style needs improvement. The 40-year-old CEO said earlier this year that he needed to "fundamentally change and grow up."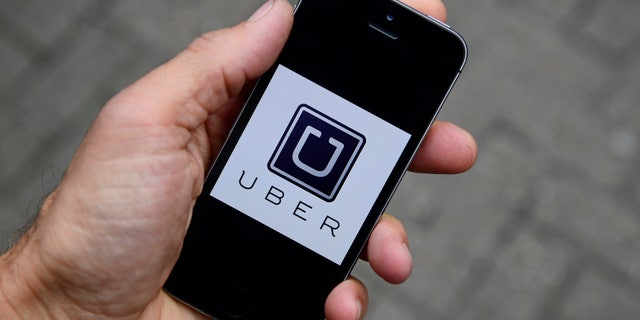 Besides the sexual harassment complaints, in recent months Uber has been threatened by boycotts, sued and subject to a federal investigation over its use of a fake version of its app to thwart authorities looking into whether it is breaking local laws.
Kalanick lost his temper earlier this year in an argument with an Uber driver who was complaining about pay, and Kalanick's profanity-laced comments were caught in video that went viral.
The company has faced high turnover in its top ranks. Jeff Jones resigned as Uber's president after less than a year on the job. He said his "beliefs and approach to leadership" were "inconsistent" with those of the company.
The Associated Press contributed to this report.