Uber driver: Cop attacked me, took my car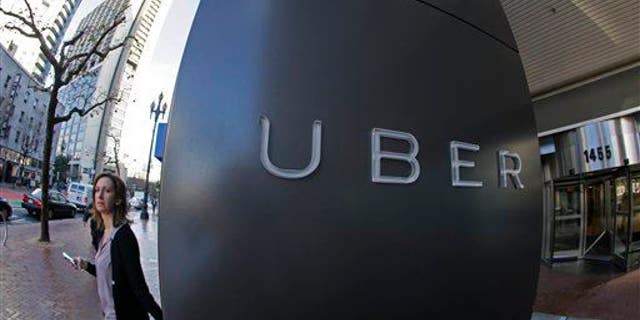 NEWYou can now listen to Fox News articles!
A veteran Boston police officer is facing charges after he allegedly assaulted an Uber driver—but the cop says he was really the victim. According to a police report, Michael Doherty, 40, a veteran of 16 years, was riding in an Uber car early Sunday when he verbally accosted the driver, the Boston Globe reports.
"What, you think I'm stupid, you [expletive]," Doherty reportedly said, using a racist term for Latinos. The driver claims Doherty began hitting him, believing he was being dropped off at the wrong place near East 2nd and M streets.
When the driver jumped out, Doherty allegedly got behind the wheel and drove away. The driver says he flagged down a good Samaritan and got in his car in pursuit of Doherty.
They approached the officer after he parked, at which point Doherty hurled the n-word at the Samaritan, knocked down the Uber driver, and punched him repeatedly, the report says.
News reports have Doherty either being arrested or turning himself in, but either way, his lawyer says Doherty has a black eye, stitches over his eye, and a torn tendon, the Boston Herald reports.
"He was really the victim in this matter and not the perpetrator," the attorney said in court. Doherty was placed on administrative leave as Boston police investigate.
In an unrelated hearing in the same courtroom before Doherty's arraignment, an ex-girlfriend of his was charged with breaking and entering at a South Boston residence in November.
(Also in Boston, an Uber driver has been accused of raping a passenger.)
This article originally appeared on Newser: Cop Accused of Attacking, Carjacking Uber Driver
More From Newser