Twitter uncovers $274K in ad spending by Russian operatives tied to 2016 election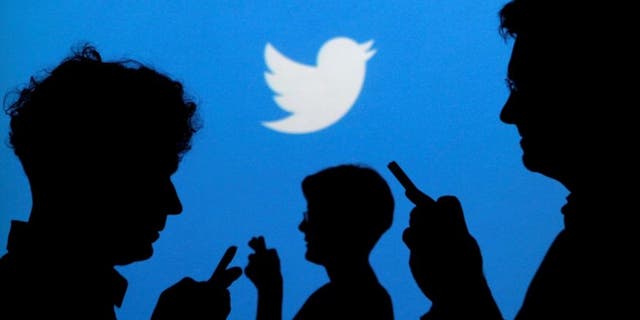 Twitter announced it has uncovered several accounts linked to the same Russian activity on Facebook, as well as $274,000 spent on ads by a company with ties to the Russian government during the 2016 U.S. Presidential election.
In a blog post on Thursday, the social network said Russia Today (RT), which it classified as having "strong links to the Russian government," reportedly tried to interfere in the U.S. election, while undermining "trust in American democracy."
Per the company's latest findings, RT (which has three accounts on the platform that tweet regularly), spent $274,100 in U.S. ads in 2016.
FACEBOOK UNCOVERS $100K IN FAKE AD SPENDING TIED TO RUSSIAN OPERATIVES DURING 2016 US ELECTION
"In that year, the @RT_com, @RT_America, and @ActualidadRT accounts promoted 1,823 Tweets that definitely or potentially targeted the U.S. market," Twitter wrote in the post. "These campaigns were directed at followers of mainstream media and primarily promoted RT Tweets regarding news stories."
Twitter added that of the 450 Russian-linked accounts Facebook recently disclosed as part of its review, 22 of them had corresponding accounts on Twitter. An additional 179 accounts also appeared on Twitter that were linked to Russia.
The Jack Dorsey-led company said it "took action on the ones we found in violation of our rules. Neither the original accounts shared by Facebook, nor the additional related accounts we identified, were registered as advertisers on Twitter. However, we continue to investigate these issues, and will take action on anything that violates our Terms of Service."
During the 2016 election, Twitter said it had removed tweets that were either "attempting to suppress or otherwise interfere with the exercise of voting rights, including the right to have a vote counted, by circulating intentionally misleading information."
For example, when it saw things such as "text-to-vote" for Hillary Clinton, the company tweeted that U.S. citizens cannot text by vote, examined the content and " took action on thousands of Tweets and accounts."
The company added that it has not yet found accounts associated with this activity that come from Russia, but that "some of the accounts appear to have been automated" and the information has been shared with congressional investigators.
TWITTER TESTS EXPANDING CHARACTER LIMIT TO 280, UP FROM 140
While the company detailed some steps it already takes to weed out these accounts, such as identifying suspicious log-ins, investing in software and security methods to stop bad content, the company has recognized it must do more.
"Over the coming weeks and months, we'll be rolling out several changes to the actions we take when we detect spammy or suspicious activity, including introducing new and escalating enforcements for suspicious logins, Tweets, and engagements, and shortening the amount of time suspicious accounts remain visible on Twitter while pending confirmation," Twitter added. "These are not meant to be definitive solutions. We've been fighting against these issues for years, and as long as there are people trying to manipulate Twitter, we will be working hard to stop them."
In a comment to Fox News, Russia Today Editor-in-Chief Margarita Simonyan said,"Twitter has just unveiled horrendous information in Congress – that we've been spending money on our advertising campaigns, just like every media organization in the world."
Follow Chris Ciaccia on Twitter @Chris_Ciaccia. This story has been updated with a response from Russia Today.