Twitter suspends several accounts in alt-right 'purge'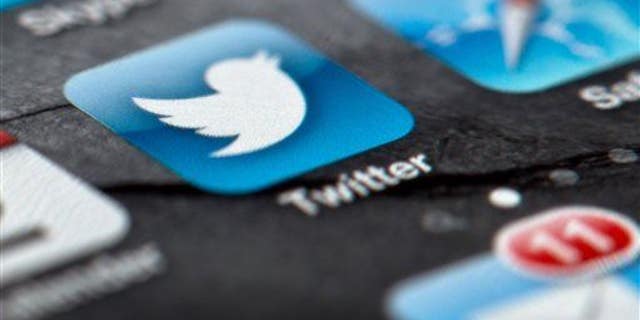 Twitter has suspended a number of prominent accounts associated with the so-called "alt-right" movement, in an apparent purge.
A Twitter spokesman said that the company's policies forbid violent threats, harassment and hateful conduct. "We will take action on accounts violating those policies," he said, in a statement emailed to FoxNews.com. Twitter this week also launched new user tools designed to curb hate speech.
The alt-right, short for "alternative right," is a term applied to a mostly unaffiliated group of individuals and organizations who reject mainstream conservatism. Critics of the alt-right accuse the movement of promoting "white identity," opposing multiculturalism and racist views as part of its effort to defend "Western values."
TWITTER TRIES TO ADDRESS HATE SPEECH ISSUE WITH
NEW USER TOOLS
Richard Spencer, head of the National Policy Institute, a white nationalist think tank, said in an interview his personal Twitter account and accounts for the institute and his magazine were all suspended this week without notification.
Spencer, who some credit with popularizing the term "alt-right," says he has never called for violence and hasn't tweeted anything recently that might provoke a suspension. He called the suspensions a coordinated attack against users with certain viewpoints.
"I am alive physically, but, digitally speaking, there has been execution squads across the alt-right and it is something like the Night of the Long Knives," Spencer said, in a YouTube video entitled "The Knight of the Long Knives."
FACEBOOK, TWITTER CUT OFF SURVEILLANCE TOOL USED BY POLICE TO MONITOR PROTESTERS
The Night of the Long Knives was Hitler's bloody purge of the Nazi party in 1934.
Spencer described Twitter's suspension of alt-right accounts as "corporate Stalinism" in the YouTube video. "There is a great purge going on and they are purging people on the basis of their views," he said.
Spencer says he doesn't plan on coming back to Twitter unless he gets an apology.
GOVERNMENTS ARE REQUESTING MORE TWITTER USER DATA THAN EVER BEFORE
The Twitter accounts of alt-right personalities Ricky Vaughn, Pax Dickinson and John Rivers also were suspended as of Thursday. Paul Town was also banned, although he said in an email to The Associated Press that his Twitter feed is a "combination of satire and performance art" that has been misconstrued as alt-right.
Some users took to Twitter to slam the company's move:
The alt-right movement drew national attention during the presidential campaign, especially after Stephen Bannon of the Breitbart website, considered by some to be a key proponent of the alt-right, joined Donald Trump's campaign. Trump recently named Bannon as White House chief strategist.
The Associated Press contributed to this report.
Follow James Rogers on Twitter @jamesjrogers