Twitter suspended 70 million fake, suspicious accounts in May, June, report says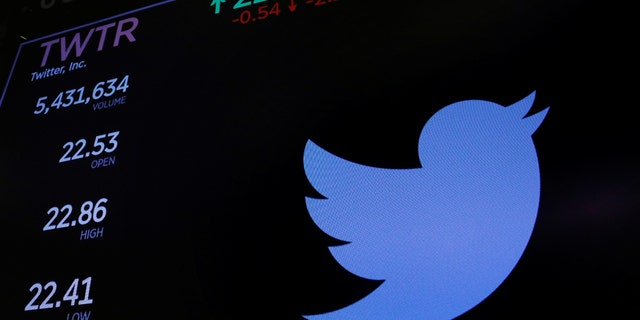 Twitter's ongoing battle against fake and suspicious accounts is ratcheting higher as more than 70 million accounts were suspended in May and June, according to data obtained by The Washington Post.
The Post reports that the rate of account suspensions--more than 1 million a day in recent months--has more than doubled since October. That was the same month the micro-blogging service told Congress how Russia harnessed roughly 50,000 bots to meddle in the 2016 U.S. presidential election and sow discord.
The tech platform's aggressive removal effort might result in a decline in the number of monthly users for the second quarter, which ended last week, a source told the Post.
Twitter did not comment about any possible decline in its user base, according to the paper.
The account suspensions are part of the continuing fallout from when a Russian troll factory was able to use a range of tech platforms to meddle in the 2016 presidential election by highlighting existing social, racial and economic tensions.
According to the Post, the recent changes were part of an internal debate at Twitter and reflect the company's view that it needs to limit the influence of people who are abusing the platform.
"One of the biggest shifts is in how we think about balancing free expression versus the potential for free expression to chill someone else's speech," Twitter's Vice President for Trust and Safety Del Harvey told the newspaper. "Free expression doesn't really mean much if people don't feel safe."
A US STARTUP IS TRYING TO REIMAGINE THE SMARTPHONE
Harvey told the Post the crackdown hasn't had much of an impact yet on the company's active user count—which stood at 336 million at the end of the first quarter. Many of the suspicious or bot-like accounts were not tweeting regularly.
Researchers, users and some investors have long criticized Twitter for not acting more aggressively to combat a widespread problem with trolls, bots, hate speech and general disinformation on the platform.
Although some of these suspicious accounts may have been inactive recently, the most active have been able to tweet hundreds of times per day with the assistance of automation software, reports the Post, a method that critics say can warp online political discourse.
"I wish Twitter had been more proactive sooner," Virginia Sen. Mark R. Warner, the top ranking Democrat on the Senate Intelligence Committee, told the Post. "I'm glad that—after months of focus on this issue—Twitter appears to be cracking down on the use of bots and other fake accounts, though there is still much work to do."
Indeed, as far back as 2015, Twitter's then-chief executive Dick Costolo wrote in a company memo: "We suck at dealing with abuse and trolls on the platform and we've sucked at it for years."