Twitter surges after report that it may be on the block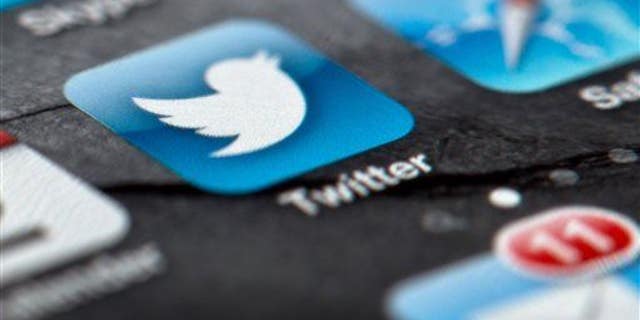 NEWYou can now listen to Fox News articles!
NEW YORK — Twitter's stock is surging following a report that the social media company, forever struggling in Facebook's shadow, is close to a sale.
The business channel CNBC, citing unnamed sources, said Friday that Twitter Inc. has received "expressions of interest" from several technology or media companies and may receive a formal bid by the end of the year. It named Salesforce.com. and Google as possible buyers.
Twitter has failed to keep pace with Facebook Inc. and Snapchat as far as growth and a loyal fan base are concerned.
Salesforce.com said it doesn't comment on rumors and Google did not immediately respond to a request to talk about a possible deal.
Twitter shares jumped 20 percent to $22.46 in midday trading, close to a high for the year.
The social media company had a market value of about $13 billion at Thursday's close, the Wall Street Journal reported, citing Thomas Reuters data. Twitter's all-time high valuation was $40.7 billion in December, 2013.