Twitter says it will ban Trump if he violates hate-speech rules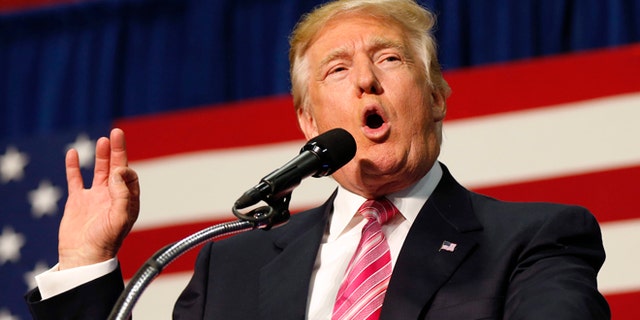 NEWYou can now listen to Fox News articles!
Twitter has flexed its social media muscle lately, cracking down on hate-speech. And now the social network got a potentially bigger fish to fry -- President-elect Donald Trump. The nation's incoming Chief Executive has long been known to have a somewhat volatile Twitter account. Slashdot notes that earlier this week, the company told Slate that "it would consider banning key government officials, even the president, if its rules against hate speech or other language were violated."
You can imagine the hit the Twitter servers would take if this happened. "The Twitter Rules apply to all accounts," a spokesperson said. Interestingly, Facebook takes a different approach. According to Slate, despite employee objections, the normal Facebook community standards will not apply to Trump posts, given their newsworthiness and widespread support for his views.
More: Reddit CEO warns Trump subreddit will be banned if harassment continues
For the record, the American Bar Association defines hate speech as "Speech that offends, threatens, or insults groups, based on race, color, religion, national origin, sexual orientation, disability, or other traits."
This poses an interesting conundrum for one of social media's leading platforms. Look at the concepts in play here -- the company has issued set of policies that end users need to adhere to. That's nothing new, as all companies have a set of guidelines in one form or another. Sometimes, though, those policies conflict with the right of free speech. And then you have the obvious PR problem of potentially removing the account of the new President of the United States (we assume @RealDonaldTrump will just point to the dedicated account of @Potus from January 20 onward).
QZ.com said "Republicans have grown wary of Trump's unfiltered, potentially inflammatory tweets." Newt Gingrich is an adviser and vice-chairman of Trump's transition team, and said a recent tweet from the president-elect about illegal voters was "out of line." Gingrich added in USA Today, "The president of the United States can't randomly tweet without having somebody check it out. It makes you wonder about whatever else he's doing. It undermines much more than a single tweet."