Twitter explains why Trump's account hasn't been suspended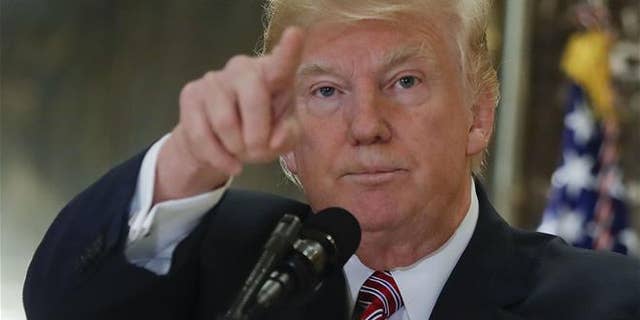 Twitter for the first time is explaining why President Trump's tweets don't get pulled when they seem to at least skirt the site's rules. Short version: It's because he's the president.
In a blog post and series of tweets, the company said that it considers "a number of factors" in deciding whether a tweet violates the rules, including "'newsworthiness and whether a Tweet is of public interest." Given that Trump is, in fact, president and that everything he tweets could thus be considered newsworthy, that would seem to provide blanket protection for all his tweets, notes Recode.
Co-founder Biz Stone said the company had gotten a lot of questions in particular about Trump's weekend tweet in which he warned that North Korea's leader might not "be around much longer." North Korea considered it a declaration of war and Trump's critics thought it at least violated Twitter's rules prohibiting tweets that include "threats of violence or (that) promote violence." The company did not elaborate on whether the tweet would have been out of bounds had it come from someone who isn't the president, but it promised to clarify its public rules soon.
"We need to do better on this, and we will." This is the first time Twitter has mentioned "newsworthiness" and the "public interest" as part of the calculus it uses to judge tweets, notes Mashable.
"By doing so, Twitter's admitting it exercises at least some degree of editorial judgment and acts more like a media company, a label most social platforms have long tried to avoid," writes Patrick Kulp.
(Trump took to Twitter on Tuesday to discuss the NFL, specifically the Cowboys.)
This article originally appeared on Newser: Twitter Explains Why Trump Doesn't Get Suspended