Twitter co-founder apologizes for helping elect Trump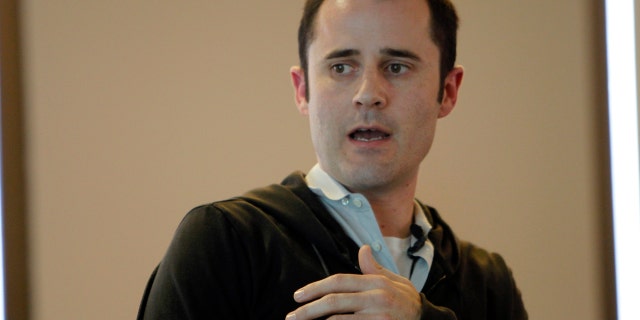 The co-founder of Twitter apologized Saturday for the social media platform's role in Donald Trump's rise to the White House.
In an interview with the New York Times, Evan Williams said that he recently learned that President Trump said he believes Twitter put him in the White house.
"It's a very bad thing, Twitter's role in that," he said. "If it's true that he wouldn't be president if it weren't for Twitter, then yeah, I'm sorry."
The White House did not respond to a request for a comment on Williams' statement, the Times reported.
The 45-year-old Silicon Valley entrepreneur criticized the internet for rewarding extremes calling it "broken." Williams said that he was wrong for thinking that the world would be a better place if there was a platform for everyone to freely speak and exchange ideas.
In commencement speech at the University of Nebraska this month, Williams said "some would say that's what we deserve for giving the power of tweets to Donald Trump."
Trump has often used Twitter to dispute reports seen in the news. Recently, Trump took to the social media platform to deny that he or his campaign had any involvement with Russia in influencing the results of the presidential election.
On May 12 he tweeted "Again, the story that there was collusion between the Russians & Trump campaign was fabricated by Dems as an excuse for losing the election."
He tweeted again later this week calling the media's reporting of the matter the "single greatest witch hunt of a politician in American history."
The Asscoiated Press contributed to this report.