Twitter CEO Jack Dorsey admits conservative staffers 'don't feel safe to express their opinions' at liberal tech giant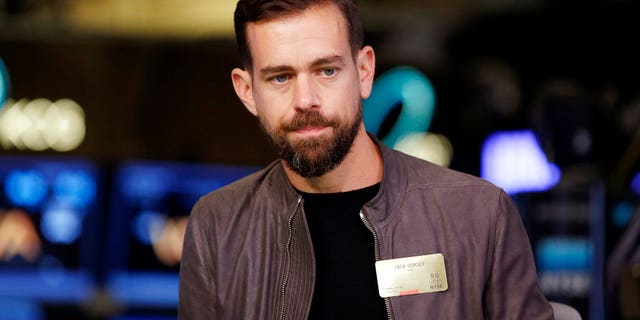 Twitter CEO Jack Dorsey admitted that the social media giant's staffers who have right-leaning political views don't feel comfortable to speak up because of the company's ultra-liberal work environment.
"We have a lot of conservative-leaning folks in the company as well, and to be honest, they don't feel safe to express their opinions at the company," Dorsey told New York University journalism professor Jay Rosen in an interview published on Friday by Recode.
"They do feel silenced by just the general swirl of what they perceive to be the broader percentage of leanings within the company, and I don't think that's fair or right," he added. "We should make sure that everyone feels safe to express themselves within the company, no matter where they come from and what their background is. I mean, my dad was a Republican."
GOOGLE IS FINED $5B BY EU IN ANDROID ANTITRUST CASE
Dorsey said that Rush Limbaugh and Sean Hannity were "on the radio all the time" during his childhood but his mother 'was on the opposite end of the spectrum" politically.
"I always felt safe to challenge both of them, especially my dad, and so it was definitely a privilege, but if we're creating a culture that doesn't enable people or empower people to speak up or not, we're gonna be able to do that for our service," he told the esteemed NYU professor.
The Twitter CEO recently told Fox News Radio that he understands why many conservatives are suspicious of the large tech companies, given the liberal-leaning culture of Silicon Valley.
Just last week, Dorsey laid out his company's defense to allegations of anti-conservative bias on its platform and denied that the San Francisco-based company is biased.
"Twitter does not use political ideology to make any decisions, whether related to ranking content on our service or how we enforce our rules. We believe strongly in being impartial, and we strive to enforce our rules impartially," he said in prepared testimony to the House Committee on Energy and Commerce obtained by Fox News.
GOOGLE PRESSURED BY HUMAN RIGHTS GROUPS TO ABANDON CENSORED SEARCH IN CHINA
Dorsey also denied shadow banning anyone based on political ideology – something Twitter has been accused of in the past. But while Dorsey has denied that the liberal views of his staffers don't impact Twitter as a product, his latest comments suggest that conservatives have a reason to be skeptical.
"I think it's more and more important to at least clarify what our own bias leans towards, and just express it… I'd rather know what someone biases to rather than try to interpret through their actions," Dorsey told Rosen.
Fox News' James Rogers contributed to this report.