Twitter 'bots' crackdown sweeps up Trump supporters who tweet very often
Twitter is having trouble distinguishing between bots trying to meddle in U.S. politics and fervent supporters of President Trump who tweet very often.
The micro-blogging company — which has purged fake or suspicious accounts at a rate of 1 million per day for the past three months, including 70 million accounts in May and June alone — has come under fire along with Facebook for sweeping up ordinary and non-robotic accounts in their efforts to prevent Russian disinformation.
For instance, 70-year-old Nina Tomasieski spends up to 14 hours per day tweeting the praises of President Trump and his allies while her television is tuned to Fox News Channel.
"Please get up, get out and vote for Troy Balderson. @POTUS is counting on you and so is all of America," a recent tweet said, imploring voters to support the man endorsed by Trump for Ohio's District 12 special election on Tuesday.
Tomasieski, who lives in Tennessee, is part of a contingent of eager "Make America Great Again" supporters who enthusiastically tweet and retweet on behalf of the Trump administration and other Republican candidates across the U.S. at a rapid-fire pace.
Twitter has repeatedly and erroneously flagged her account and users like her for "suspicious" behavior — likely because of the frequency and relentlessness of their tweets.
"Almost all of us are considered a bot," Tomasieski, who has more than 50,000 followers on Twitter, told the Associated Press.
Cynthia Smith has also been locked out of her account and "shadow banned," which means her tweets were not as visible to other users.
"I'm a gal in Southern California," Smith said. "I am no bot."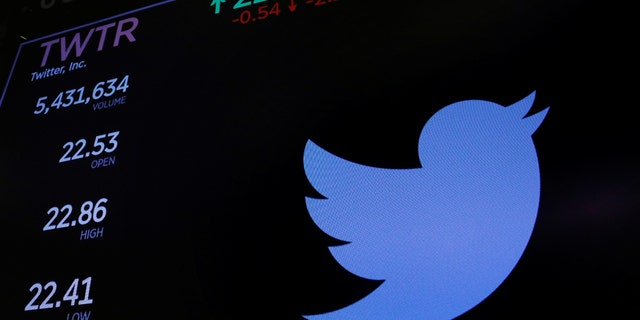 TWITTER SUSPENDED 70 MILLION FAKE OR MALICIOUS ACCOUNTS IN MAY AND JUNE
The actions have drawn criticism from conservatives, who have accused big tech companies like Facebook and Twitter of having a liberal bias and of censoring conservatives.
It also raises a question: Can the companies outsmart the ever-evolving tactics of American adversaries if they can't even be sure who's a robot and who's Nina?
"It's going to take a really long time, I think years, before Twitter and Facebook and other platforms are able to deal with a lot of these issues," Timothy Carone, who teaches technology at Notre Dame's Mendoza College of Business, said.
People are coming up with new ways to use the platforms faster than the companies can manage them, he added.
Twitter has acknowledged in the past that there will be some "false positives" in the process.
"Our goal is to learn fast and make our processes and tools smarter," Twitter executives said in a blog post earlier this year.
Nevertheless, Tomasieski has learned some tricks to avoid trouble with Twitter. She's careful not to exceed limits of roughly 100 tweets or retweets per hour. She doesn't use profanity and she tries to mix up her subjects to appear more human and less bot-like.
FACEBOOK CUTS OF 'HUNDREDS OF THOUSANDS' OF APPS IN NEW REVIEW PROCESS
During a recent morning, Tomasieski retweeted messages showing clips from Trump's most recent rally, tweets in support of Troy Balderson in Ohio's 12th District and a Fox Business clip about capitalism and socialism.
Tomasieski said the most important thing is helping President Trump, who she calls "my guy."
"There is as much enthusiasm today as there was when Trump was elected. It's very quiet, but it's there. My job is to get them to the polls," she said.
The Associated Press contributed to this report.