Trump's trade war cited as a major risk by US companies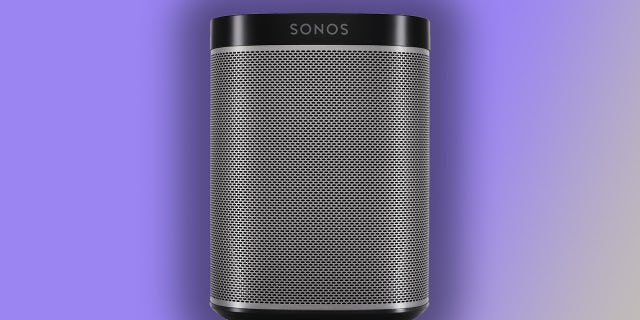 Speaker company Sonos has filed to become a publicly traded company, in an effort to better compete with Apple, Amazon, Google and others in the consumer electronics space. However, in doing so, it cites the trade war being enacted by the Trump administration as a major risk.

Listed in its S-1 filing, Santa Barbara, Calif.-based Sonos specifically mentions the trade war as a risk to its business.
If significant tariffs or other restrictions are placed on Chinese imports or any related counter-measures are taken by China, our revenue and results of operations may be materially harmed. The Trump Administration has signaled that it may alter trade agreements and terms between China and the United States, including limiting trade with China and/or imposing a tariff on imports from China. In March 2018, President Trump imposed a 25% tariff on steel imports and a 10% tariff on aluminum imports and announced additional tariffs on goods imported from China specifically, as well as certain other countries. The materials subject to these tariffs to date do not impact our raw material costs. However, if further tariffs are imposed on a broader range of imports, or if further retaliatory trade measures are taken by China or other countries in response to additional tariffs, we may be required to raise our prices, which may result in the loss of customers and harm our reputation and operating performance.
The news was first spotted by a reporter at the Financial Times.
In the filing, Sonos said it generated $655.7 million in revenue in the six months ending March 31, up 18 percent year over year. In 2017, it generated $992.5 million in sales.
APPLE TO CHALLENGE AMAZON PRIME WITH NEW ALL-IN-ONE SUBSCRIPTION
The trade war, which went into full bore on Friday, has been an unpopular policy among many inside and outside of Silicon Valley.
In late May, Apple CEO Tim Cook blasted President Trump over his approach to trade with China, saying that tariffs are not the right approach to take.
"It's true, undoubtedly true, that not everyone has been advantaged from that ‒ in either country ‒ and we've got to work on that," Cook said in an interview with Bloomberg Television. "But I felt that tariffs were not the right approach there, and I showed him some more analytical kinds of things to demonstrate why."
Cook's comments came just a couple of weeks after he publicly met with Trump and expressed optimism that a trade war was not in the offing.
"I think my own view is that China and the U.S. have this unavoidable mutuality where China only wins if the U.S. wins and the U.S. only wins if China wins and the world only wins if China and the U.S. win," Cook said in an early May conference call with investors to discuss the company's financial performance. "And so I think there's lots of things that bind the countries together and I'm actually very optimistic."
Outside of Silicon Valley, several prominent Republicans have expressed concerns over the tariffs the administration is placing on Chinese goods.
Former Massachusetts governor and presidential candidate Mitt Romney expressed hope that the tariffs can be quickly removed and a new trade agreement can be agreed upon by the world's two largest economies.
"Trade wars are a tax on Americans," Romney wrote on Twitter. "They have severe consequences for many employers and inevitably cost American jobs."
In May, Sen. Ben Sasse (Neb.-R.) said the idea of a trade war was "dumb," noting that placing massive aluminum and steel tariffs on Canada, Mexico and the European Union was negative.
"We've been down this road before—blanket protectionism is a big part of why America had a Great Depression," Sasse said in the May 31 statement. "'Make America Great Again' shouldn't mean 'Make America 1929 Again.'"
Early Friday, Washington increased tariffs at 12:01 a.m. ET on $34 billion worth of Chinese imports.

In response, China, which previously said it would not be the first to fire a salvo in the trade skirmish (with the caveat that China is nearly 12 hours ahead of Washington), placed its own tariffs on an equal amount of American goods, including soybeans, lobsters, sport-utility vehicles and whiskey.

The Wall Street Journal reported that the fight could last months—if not years.
Fox News' Amy Lieu contributed to this report. Follow Chris Ciaccia on Twitter @Chris_Ciaccia