Toshiba to Sell Glasses-Free 3D TV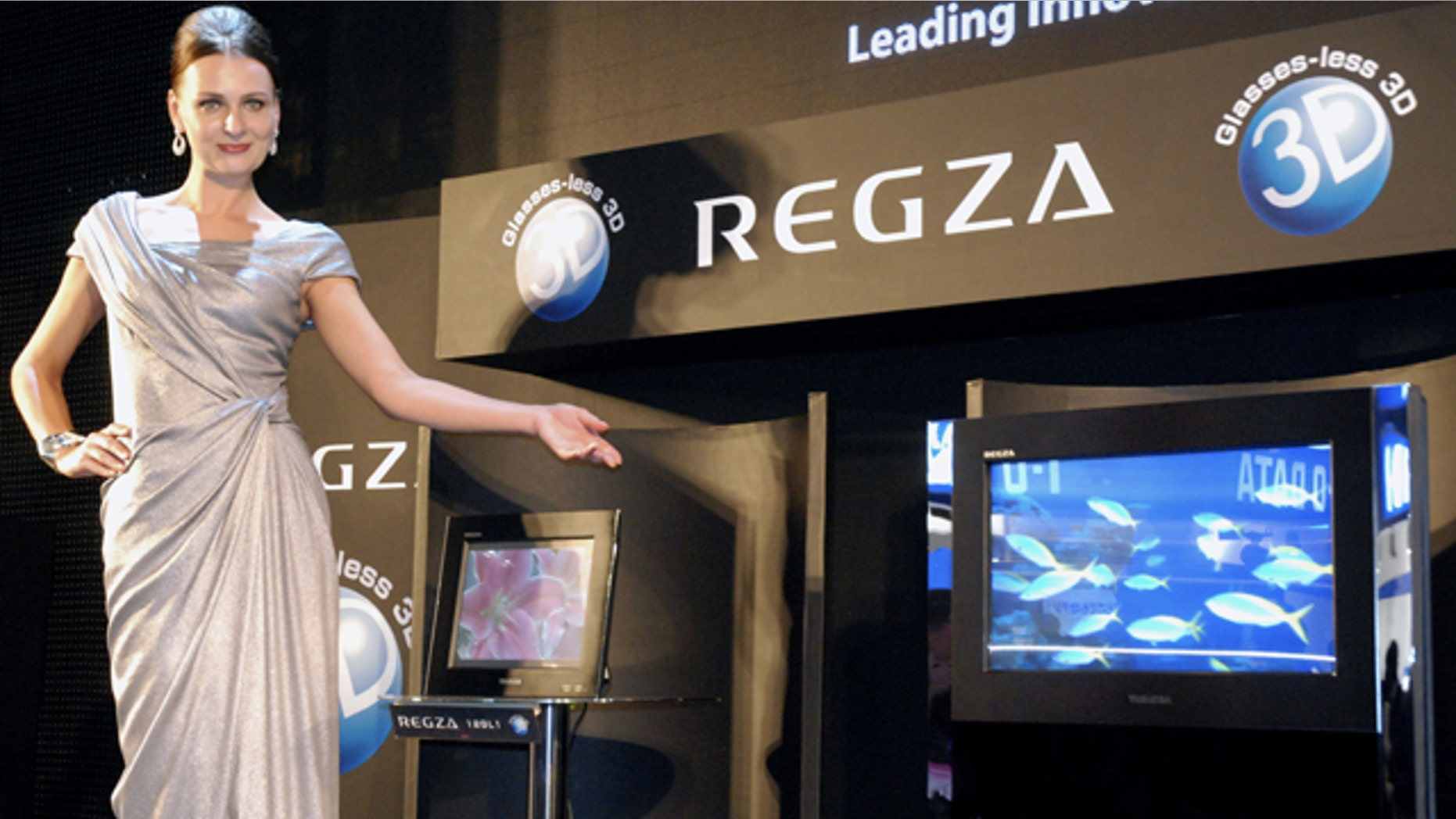 Toshiba plans to sell the world's first glasses-free 3-D liquid-crystal-display television sets in December -- less than a year after most set makers launched 3-D TVs that require the cumbersome eyewear.
It is the latest indication of the cutthroat nature of the television-set industry, marked by precipitous price declines every year and innovations that threaten to cannibalize promising technologies even before companies can cash in on years of research and development.
As 3-D content becomes more prevalent in movies and videogames, electronics companies are trying to shed the glasses that help create the illusion of depth. Nintendo Co. plans to introduce a portable game system next year that will play 3-D games without the need for glasses.
At a news conference ahead of this week's Combined Exhibition of Advanced Technologies, also known as CEATEC, in the outskirts of Tokyo, Toshiba said the new glasses-free television sets will be available in Japan in two screen sizes, 12 inches and 20 inches, with no current plans for an overseas release.
The 12-inch model is expected to sell for about 120,000 yen ($1,440) while the 20-inch model will carry a price tag of around 240,000 yen. Toshiba played down the commercial impact of the new television sets since it is offering only a very small release of 2,000 units a month, compared with its 1.25 million LCD television-sets-a-month target for the fiscal year ending March 31, 2011.
"It's still not at a satisfactory level in terms of price or screen size," said Masaaki Oosumi, who heads the company's digital products division. "But if you take a long-term view of 3-D technology, the direction is ultimately toward glasses-free."


Read more at the Wall Street Journal.