It's that time of year again: Valentine's Day. Are you still hunting for the right gift for your guy?
We've got some ideas for you -- from a twist on jewelry, boxers and man-bags, to gadgets and more. Here are our top picks for the military, first responder or outdoorsman in your life.
1. Bring out the explorer in your man
Men are constantly blitzed with commercials advertising jewelry for women. How about something for a man? You won't find this in the local jewelry department.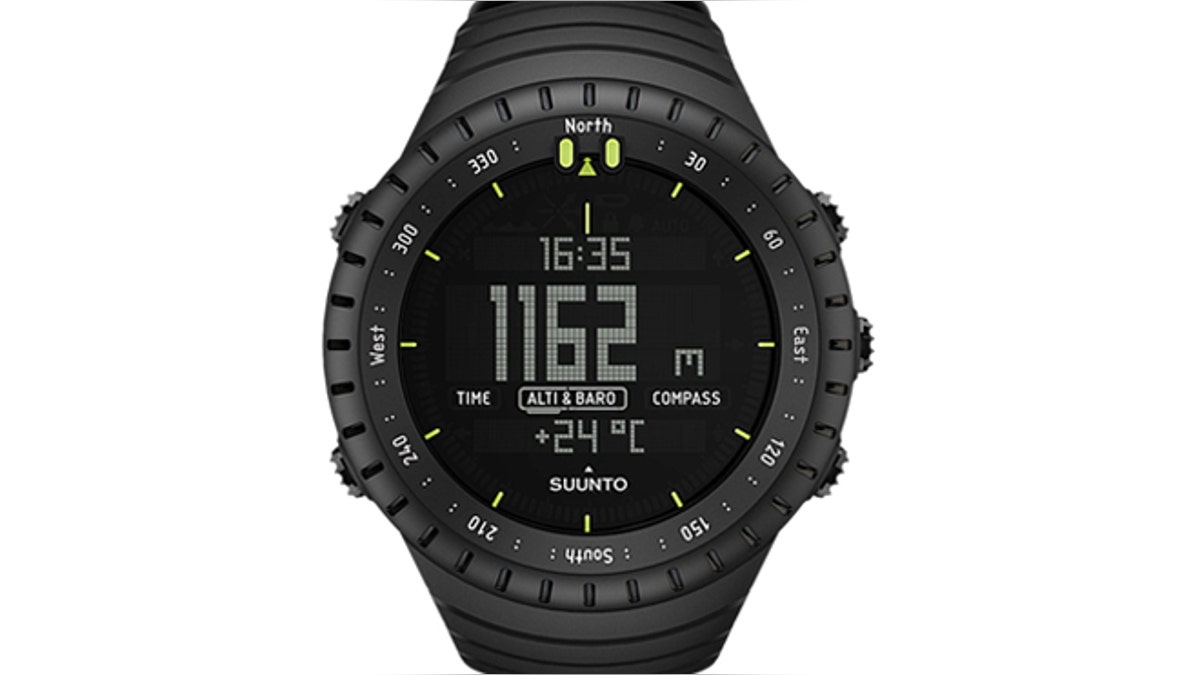 The Suunto Core All Black watch has won a bunch of awards for good reason. It's jam-packed with great capabilities for the man (or woman) outdoors, including an altimeter, a barometer and compass.
To help plan those dates, it includes temperature and a storm alarm, as well as sunrise and sunset information. It has multiple watch, date and time functions and a depth meter your guy can use for snorkeling.
And if he's the border-hopping James Bond type, there's a multilingual menu.
Available for about $299.95.
2. A man bag for a man's man
Many women will have been dropping aggressive hints about a specific handbag they've had their eye on -- but here's a bag for your man that will earn a big thank you.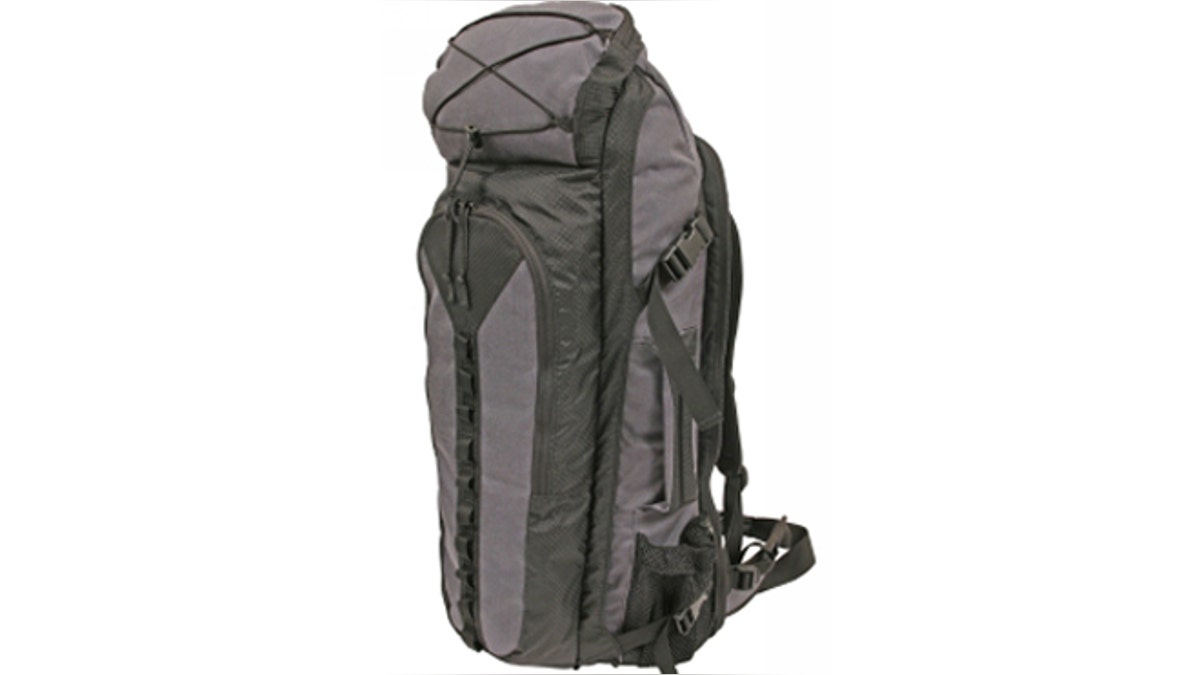 The Phantom Trekker SBR Bag from Tactical Tailor is designed for high-speed missions at a low profile. It may look like your typical hiking backpack, but it's far from average.
This man bag is designed to carry a 10.5-inch AR-style rifle, letting your guy keep it readily accessible without broadcasting it to everyone. It can also securely carry a range of other weapons, like collapsible stock AKs and SCARs. The design includes accessory pockets and a reversible utility pouch.
A zippered flap that covers the back of the pack can completely hide the waist belt and straps. And when you don't need it, it tucks into its own compartment.
This ultimate man bag can also be carried like a suitcase with the side handles.
Available for about $347.95.
3. Gadgets to defeat booby traps
Looking for just that right gadget? It's hard to beat the Tactical Remote Pull Line 100' Shooter.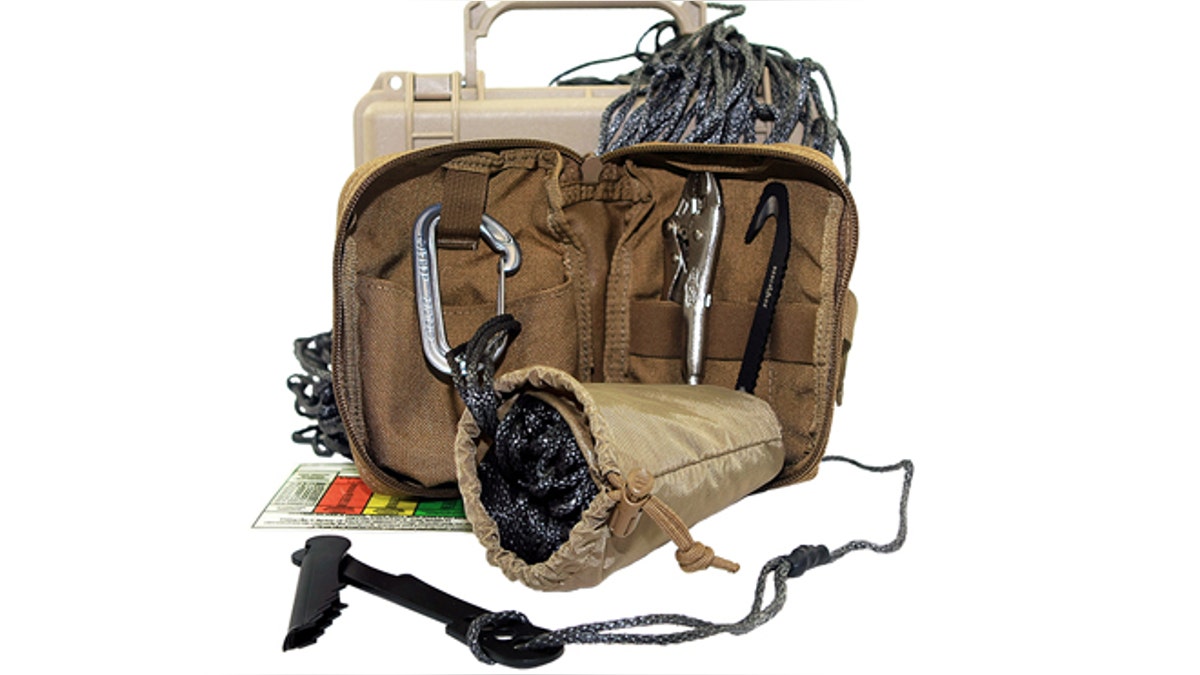 This little kit, designed to help your valentine defeat booby traps, fits easily in a cargo pocket or backpack. On the outside it may look like a boring shaving kit, but this kit is for a guy who needs to move suspicious items remotely.
The kit has lots of useful tools that are easily accessible in the book-style enclosure. The idea is to have at hand tools to deal with threats, reduce the time-on-target and limit exposure to explosive hazards.
A hundred feet of Dyneema pull-line help give the operator some standoff from potentially dangerous stuff.
The kit also includes a Zero Point hook knife by Benchmade, a Zero Point folding hook, a Nano 23 carabiner and more. The company says the kit is sanctioned by the U.S. Marine Corps.
Available for about $450.
4. Boxers for battle
Boxers are a classic go-to for women for Valentine's Day. And with the sequel to the film "300" around the corner, how about boxers that reflect the Spartan warrior in your man?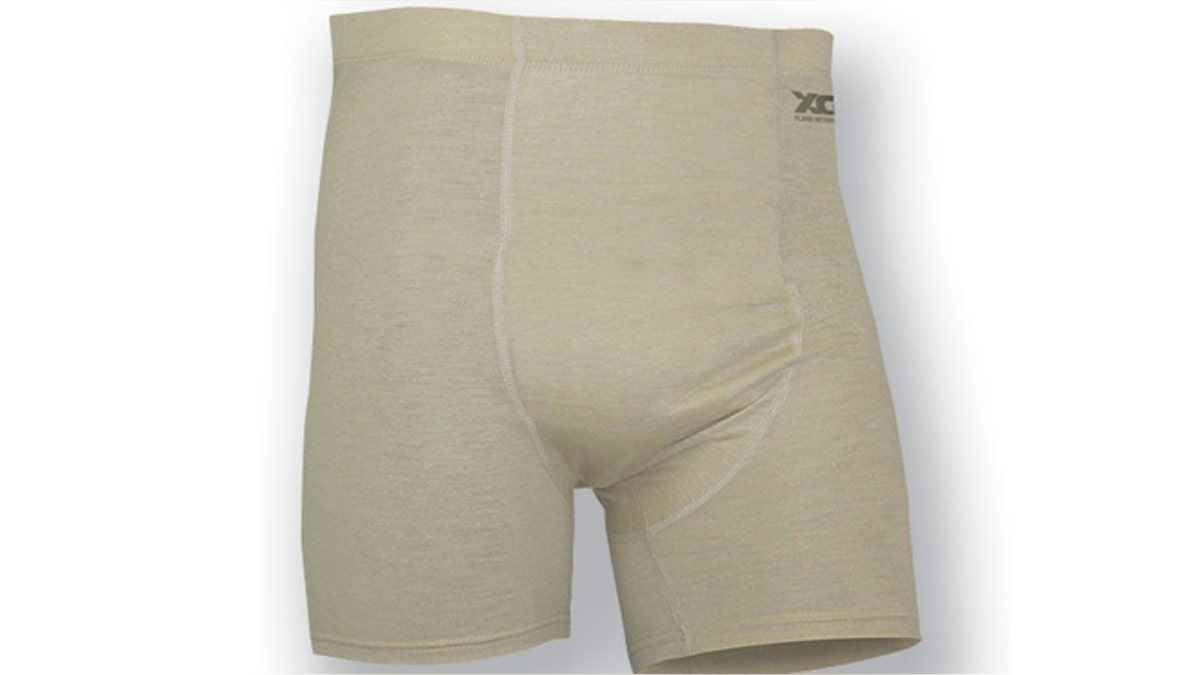 Designed for alpha males, the XGO Phase 1.5 FR boxer briefs from Darley Defense aren't for your average joe. They provide flame resistance while keeping your valentine warm in cold weather.
The lightweight, acrylic/rayon blend is moisture-wicking and has anti-microbial protection. These boxers are available for about $31.95 -- and Darley, the world's second largest provider of tactical gear, says any orders that mention this War Games column will receive a free piece of gear.
If your valentine is deploying abroad, another option is the Blast Boxer by BCB.
Made from a special ballistic material to protect the crucial areas, with an open-structure mesh used on the rest, Blast Boxers are designed to protect your guy from blast injuries to the groin.
They are available for about $80.
5. Better than Cupid's arrow
The way to your man's heart may be helping him look after his weapons, rather than being shot with love's bow and arrow.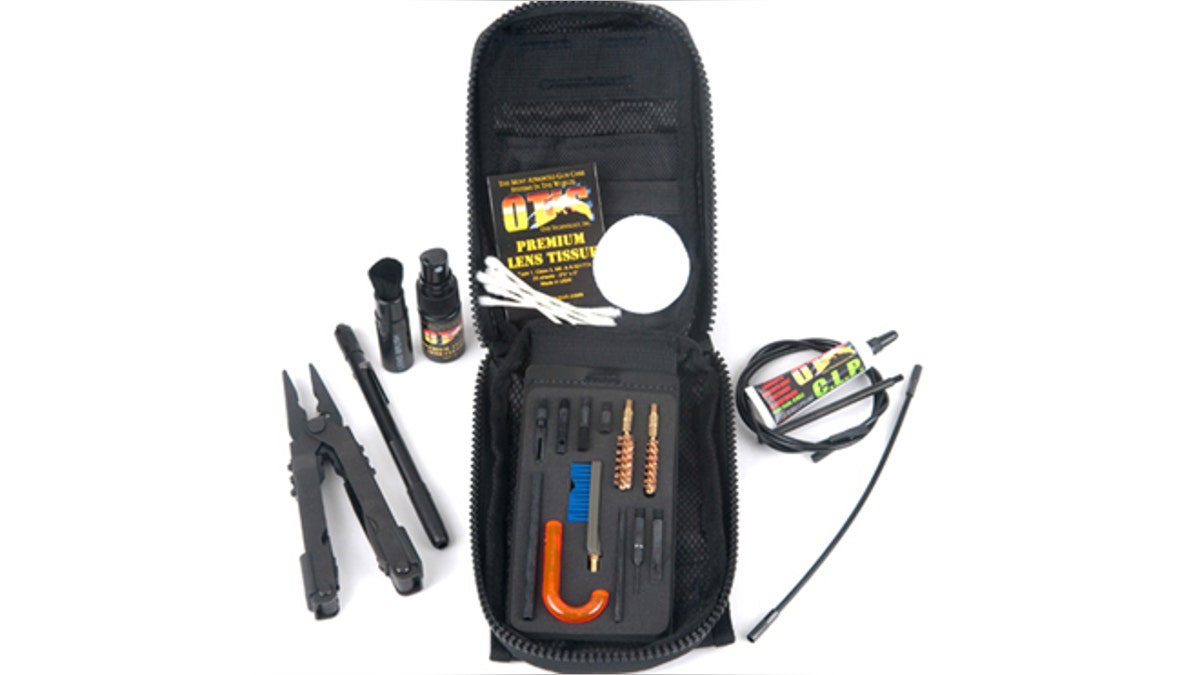 At about $540, the Otis M4/M16 Military Tool Kit is a big investment for deep pockets – so it's probably better for a valentine who has been in your life for a while.
Looking after weapons keeps them performing as they should. This military-issue cleaning system gives your valentine the tools to clean and maintain every aspect of his or her weapons in a neatly packed black nylon case.
It includes the necessary tools to break down and clean the critical parts of a range of weapons. To rapidly clean the receiver, chamber, neck and bore, the kit includes Memory-Flex cleaning rods, slotted tips, cotton cleaning patches and more.
It has obstruction removers for bore obstructions and stuck cases. And the blackened scraper tool set can help maintain the bolt, bolt carrier, locking lugs and upper and lower receivers.
The operator can keep his or her optics clear with the lens cleaner, lens tissues and mohair lens brush.
Ballet dancer turned defense specialist Allison Barrie has traveled around the world covering the military, terrorism, weapons advancements and life on the front line. You can reach her at wargames@foxnews.com or follow her on Twitter @Allison_Barrie.