Top innovative holiday gifts under $100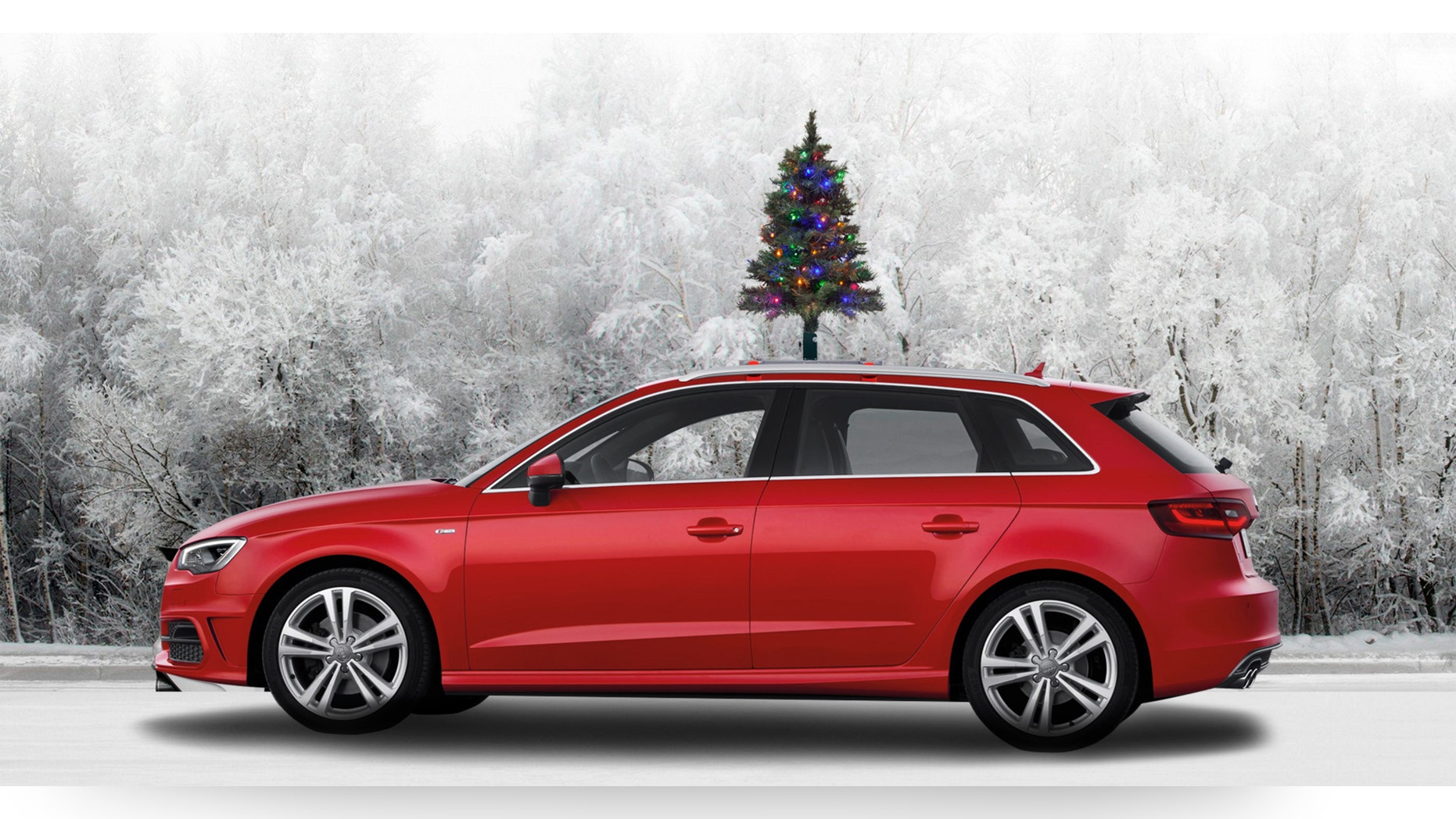 On the hunt for budget-friendly, innovative tech gifts for your loved ones, friends, or colleagues? Check out our top tech gift picks under $100.
For the car lover
Special holiday deal: $75 (originally $130) with code Special25. Offer ends Dec. 20.
Car enthusiasts can now forget the old antlers and take their game to a whole new level! The world's first Christmas tree for your car was released this year. It features 70 weatherproof, pre-affixed multi-color LED Christmas lights that are powered by any car's cigarette lighter. It is easy to assemble, wind resistant and its six-inch stem with folding mechanism makes the tree bendable for low ceilings.
5 TACTICAL HOLIDAY GIFTS UNDER $50
This gift is ideal for a family member or friend who loves to decorate for the holiday. Many people go through huge effort and expense to decorate their home and yard for the holiday-- and then go off to grandma for Christmas and leave it all behind-- but not anymore: They can take their holiday spirit with them and spread the light – literally.
This product is reinventing the way people express themselves on their car for the holiday and from what we hear they have other "car top expressions" coming soon.

Plus: A car menorah is also available via a different company. Check it out here.
For the gadget lover
Price: $60
This mobile VR headset allows Samsung phone owners to play amazing games and watch Hollywood's best movies in their own private cinema right from their phone.
For a limited time, Samsung is also giving the VR headset for free with a purchase of the Galaxy S7 edge or Galaxy S7.
For the cook
Drop Scale: Drop kitchen non-slip silicone connected kitchen scale and interactive recipe app
Price: $72.99
Drop, the Wi-Fi-equipped food scale, helps you prepare food the smart way no matter what your experience.
Almost out of flour? Just place what you have left on the scale and use the resizing feature on the Drop app-- it will adjust the measurements and offer substitutions with step-by-step instructions.
For the traveler

HooToo: HT-TM05 TripMate Versatile Wireless N Travel Router
Price: $39.99
This device is a secret weapon for the frequent traveler.
Not only is it a power bank that allows you to charge most smartphones three times, it also serves as a travel router, a backup for your photos and videos, a media streaming device, and a chip that allows you to plug in a hard drive or flash drive to transfer photos and video within your storage and mobile devices.
If you are at a hotel with only a wired connection, this device also allows you to easily convert the wired network to a wireless one.
For the music lover
Price: $25 (Holiday special)
Chromecast Audio is a small device that will turn any speaker into a Wi-Fi-enabled one that allows you to play music from your phone, tablet or desktop. Now any music lover can use Chromecast Audio to play music on their stereo straight from the Spotify app (or another online music app of their choosing).
Music apps can also be streamed to multiple speakers simultaneously with more than one Chromecast Audio.
For the over-sleeper

Beddi Smart Alarm Clock
Price: $99
Give your friend or family member the gift of becoming a morning person this holiday season. The Beddi alarm clock does much more than just help you wake-up: It has a white noise generator, features a wake up light to gradually prepare you to wake up naturally, can tell you the weather forecast and traffic, and even has programmable buttons that can control your music, smart lights, or even order you an Uber.
For the fitness enthusiast
Price: $79.95 (holiday special)
A Fitbit is a must-have for a fitness enthusiast. It is a health and fitness tracker you wear every day, like a watch. They come in different styles and have varying features depending on the model.
5 BEST FITNESS TRACKERS AND SMARTWATCHES OF 2016
The Fitbit Flex 2 is slimmer, swim-proof, offers call and text notifications, and the company even sells sleek accessories available for purchase to transform the Fitbit into a piece of jewelry. The removable tracker fits in to bands, bangles, and pendants.
Fitbit is offering a $20 discount on trackers and free two-day shipping for a limited time.

For the pet lover
Price: $59.95–$69.95
Yup, it's the "Fitbit" for your dog. Many devices are out there for humans to monitor their health, but what about our best friends? FitBark is a dog activity and sleep monitor. Pet lovers can use FitBark to track their dog's health, catch early signs of illness and discomfort, and be notified of any actionable insights, potentially increasing their life expectancy.