Top 7 video games of 2014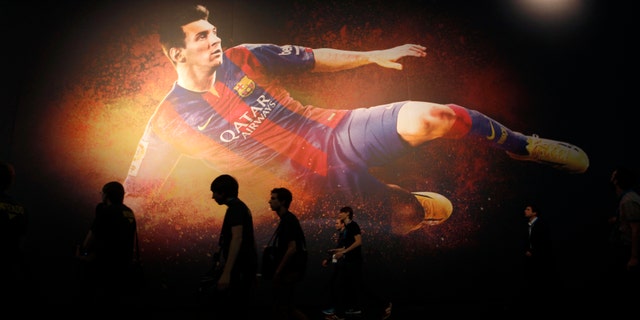 The holidays should be all about fun and games. Fortunately, you can find both as gifts - and for a modest investment.
In a year in which "Cards Against Humanity" made a splash at parties and big name hits such as "Dark Souls II" and "Call of Duty" dominated console playtime, there were some excellent, mesmerizing and entertaining alternatives on a variety of platforms. Here are seven of my favorites over the past year.
80 Days ($4.99)
The inspiration for the steampunk trend, Jules Verne's "Around the World in 80 Days" is given the hypertext homage treatment in this mobile game. It's more interactive novel — with a colonial subtext - than video game. The graphics are subtle, not stunning. But it's not about eye candy; this is one of the rare cases where the story keeps you in the game. (iOS and $5 Android)
Monument Valley ($3.99)
The term hand-crafted may seem like an oxymoron when applied to a video game, but it aptly describes "Monument Valley." Essentially a puzzle-based game with a nod to Escher, in "Monument Valley" you explore fabulous architecture peppered with optical illusions and secret passages with the mute princess Ida. It's surprisingly calming and enticing at the same time. (iOS and Android)
Threes! ($0.99 to $6.99)
Addictive is the ultimate compliment for a game, and "Threes!" is certainly that. If you've ever wasted an hour playing Blackjack or been hooked on "Tetris," you'll appreciate this title. By sliding numbered cards back and forth and up and down in a 4 by 4 grid, you rack up points based on the card combinations you accumulate until all the rectangles in the grid are filled with numbers. It's trickier than it sounds and each card has its own quirky personality. ($1.99 iOS, $0.99 Android and $6.99 Xbox One)
Pokemon Art Academy ($30)
Getting kids to follow an artist like Cezanne's brush strokes isn't the easiest way to get children interested in art, especially in this digital age. That's why "Pokemon Art Academy" is such an ideal hook. The graphical game offers 40 step-by-step lessons, from line drawing to shading and perspective. Players also learn contrast and coloring using pencil and paintbrush. True, drawing on a screen isn't the same as drawing on paper, but kids will learn the basics here to get them started. (Nintendo 2DS and 3DS)
FIFA 15 ($60)
Big game hunters will appreciate this soccer, er, football title for the fact that it takes full advantage of the latest gaming platforms - Microsoft's Xbox One and Sony's PlayStation 4. The physics of the game are much more realistic, whether it's following the trajectory of a ball into the net or watching a player slip and slide on a soaked playing field. Best of all, there are no financial scandals or ear biting in the game. (Xbox One and PlayStation 4 recommended; also available for Xbox 360 and PlayStation 3)
Never Alone ($14.99)
A young girl and an arctic fox are the protagonists in this snow-swept, puzzle-driven game. Based on the folklore of the Native Alaskan Iñupiaq people, the game includes some narration by tribal elders and several fascinating tales. There are a few missteps in the mechanics of the game, but the stories and scenery more than make up for the minor glitches. (Xbox One and PlayStation 4)
A Bird Story ($4.99)
Some game titles are so different, they merit mention. "A Bird Story" is the cinema verite of games, told without text or directions. You follow the quotidian habits of a child in this contemplative yet strangely compelling story about a boy and his avian friend. (Windows and Mac)