Top 5 smartphones of 2014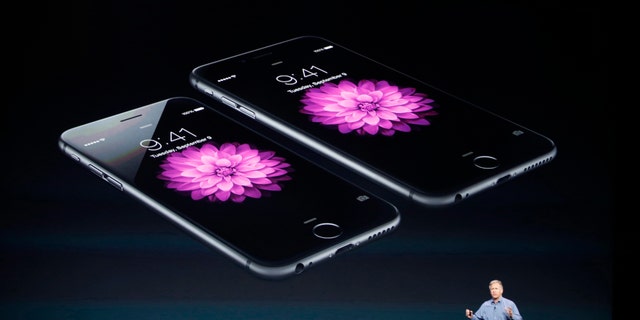 NEWYou can now listen to Fox News articles!
Smartphones are getting bigger and better. Here are this year's top five.
iPhone 6 and iPhone 6 Plus
The iPhone got its biggest physical makeover ever this year, and Apple didn't disappoint.
The 5.5-inch iPhone 6 Plus is the standout of the two because it incorporates elements of both a smartphone and tablet, finally bringing Apple into the big-screen "phablet" league with Samsung. Think of the iPhone 6 Plus as a mini iPad Mini.
It sports a drop-dead gorgeous screen (401 pixels per inch) that delivers significantly higher resolution than the iPhone 6. It also has one of the best cameras going, featuring optical-image stabilization — a first for Apple. Both phones' cameras boast better low-light quality and Apple's "Focus Pixel" technology for faster autofocus (Samsung uses a similar technology in the Galaxy S5).
The 4.7-inch iPhone 6, no slouch itself, costs $100 less than the 6 Plus and maintains Apple's one-hand rule: You can operate it with one hand, which is a challenge with the 6 Plus.
Both phones continue Apple's tradition of top-drawer physical design, fast silicon (64-bit A8 chip), a vast app store and a solid operating environment. Apple's highly refined iOS 8 spans both the new iPhones and iPads.
Samsung Galaxy Note 4
When the Galaxy Note was introduced in 2011, many observers were skeptical of its "massive" 5.3-inch screen. Now that size is pretty much standard on a smartphone and may even be considered on the small side for flagship phones. The Galaxy Note is considered the first commercially successful phablet. (But beware, Samsung. Apple's iPhone 6 Plus has quickly become a major player in that space.)
The 5.7-inch Note 4 is a technology tour de force, packing a Quad HD (2,560x1,440) Super AMOLED display, one of Qualcomm's fastest Snapdragon processors and a stellar 16-megapixel camera with optical image stabilization that can go head-to-head with the iPhone 6 Plus.
Other goodies include a removable back, 3GB of RAM, multitasking (called Multi Window), and the S Pen, which allows quick cut and paste of data on the screen. The S Pen now has double the pressure sensitivity of the Note 3's pen, making it that much easier to write memos.
Moto X (second generation)
Moto X (second generation) is a good phone and a great value proposition: With carrier subsidies, it starts at $99. At a relatively low price, the Moto X offers a beautiful 5.2-inch display, fast silicon and as close to a stock Android experience as anything out there (which gets you Android 5.0 "Lollipop" before other vendors). Standout features include Moto Voice, a hands-free way to control the phone and ask questions, and Moto Maker, which allows customization of back-cover design and colors. The camera is good, but it falls short of the ones on the iPhone 6 Plus and Galaxy Note 4.
Sony Xperia Z3
The Xperia Z series has not been worthy of flagship status until now. With the Z3, a genuine Sony flagship has arrived, boasting a great build (with waterproofing), a 20.7-megapixel camera, a dazzling 5.2-inch display and great battery life. The killer feature is its PS4 Remote Play, allowing PS4 gaming on the phone.
HTC One (M8)
The HTC One is a top pick not only because to its great design but because it's offered on both Android and Windows. For Windows phone adherents tired of Nokia (and now Microsoft-branded) phones, the HTC One offers an enticing alternative. A doppelganger of the Android HTC One M8, it's got the same premium metal body and a stunning display. It's the best-looking of the Windows Phone 8.1 batch.