Top 5 Black Friday smart speaker deals: Amazon Echo leads the pack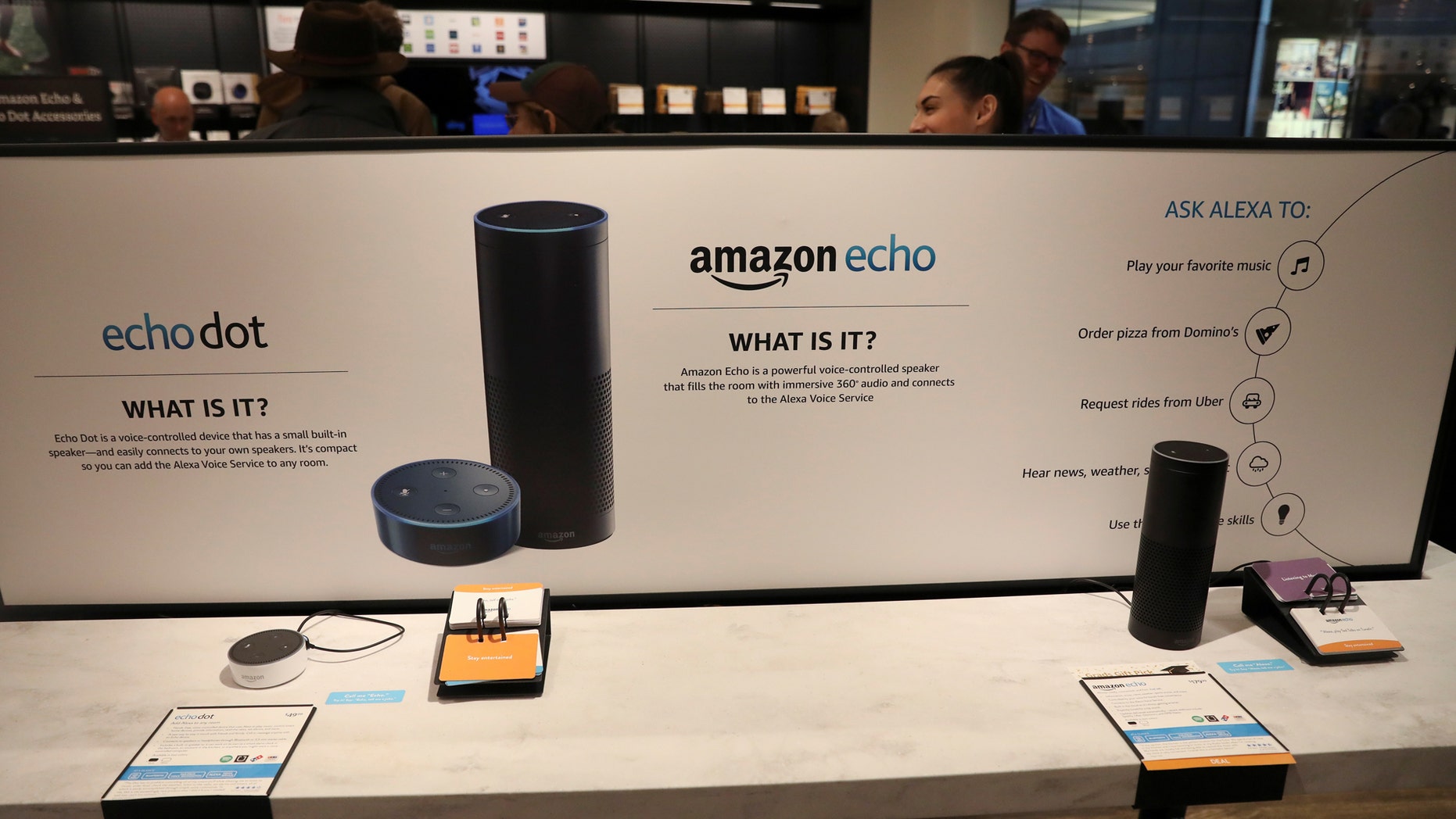 The smart speaker is the newest home consumer electronics product category. And this year, the technology is more advanced with features like built-in displays.
Fox News spoke with DealNews, a comparison shopping website, for recommendations on the best deals for smart speakers, based on a voice-controlled intelligent personal assistant such as Amazon's Alexa.
Here are five of the best deals for this holiday shopping season.
Amazon Echo Dot Speaker
The Echo Dot, which comes in black or white, will be available for $29.99 at Staples, far below the $50 it normally goes for.
"This home assistant device beats our predictions by $10, as well as being the best price ever," Lindsay Sakraida, Director of Content Marketing with DealNews, told Fox News in an email.
"It's available for the same price at Amazon, Target, Best Buy, and Kohl's, so it'll definitely be easy to get," she added. "If you buy it at Amazon, you can also snag a smart plug for just an additional $5."
Amazon Echo Show (with built-in display)
The Echo Show normally retails for $230, but can be had for $179.99 at Staples.
The Echo Show is the first smart speaker from Amazon with a screen, aimed primarily at video chatting.
"We've only seen slight discounts on this model so far, or promos that included a discount if you bought a multipack. This is the best price we've seen for one outright," said Sakraida.
Amazon Echo Plus Speaker with Philips Hue Bulb
This is Amazon's premium home automation hub, released this fall. It normally sells for around $150, but this Black Friday, it will sell for $119.99 and come with a smart light bulb as well.
"This Black Friday deal will be the first discount we've seen," said DealNews' Sakraida. It also comes with a Philips Hue Bulb, which typically costs at least $15.
Amazon Echo Speaker
Normally around $100, the new version of the Echo will cost $79.99 at Target this Black Friday.
This second-generation Echo speaker, with improved sound and new design, only started shipping on October 31.
Google Home Mini + $25 Walmart Google Express Credit
The Google Home Mini normally sells for $49, but this Black Friday you can get it AND a $25 Walmart Google Express Credit for $29.
"This Home Mini deal is particularly impressive because it's also bundled with a $25 coupon valid for Walmart orders on Google Express. If you use the credit, that's almost like getting it for $4," said DealNews' Sakraida.