Threadflip: 24-hour processing for online consignment shoppers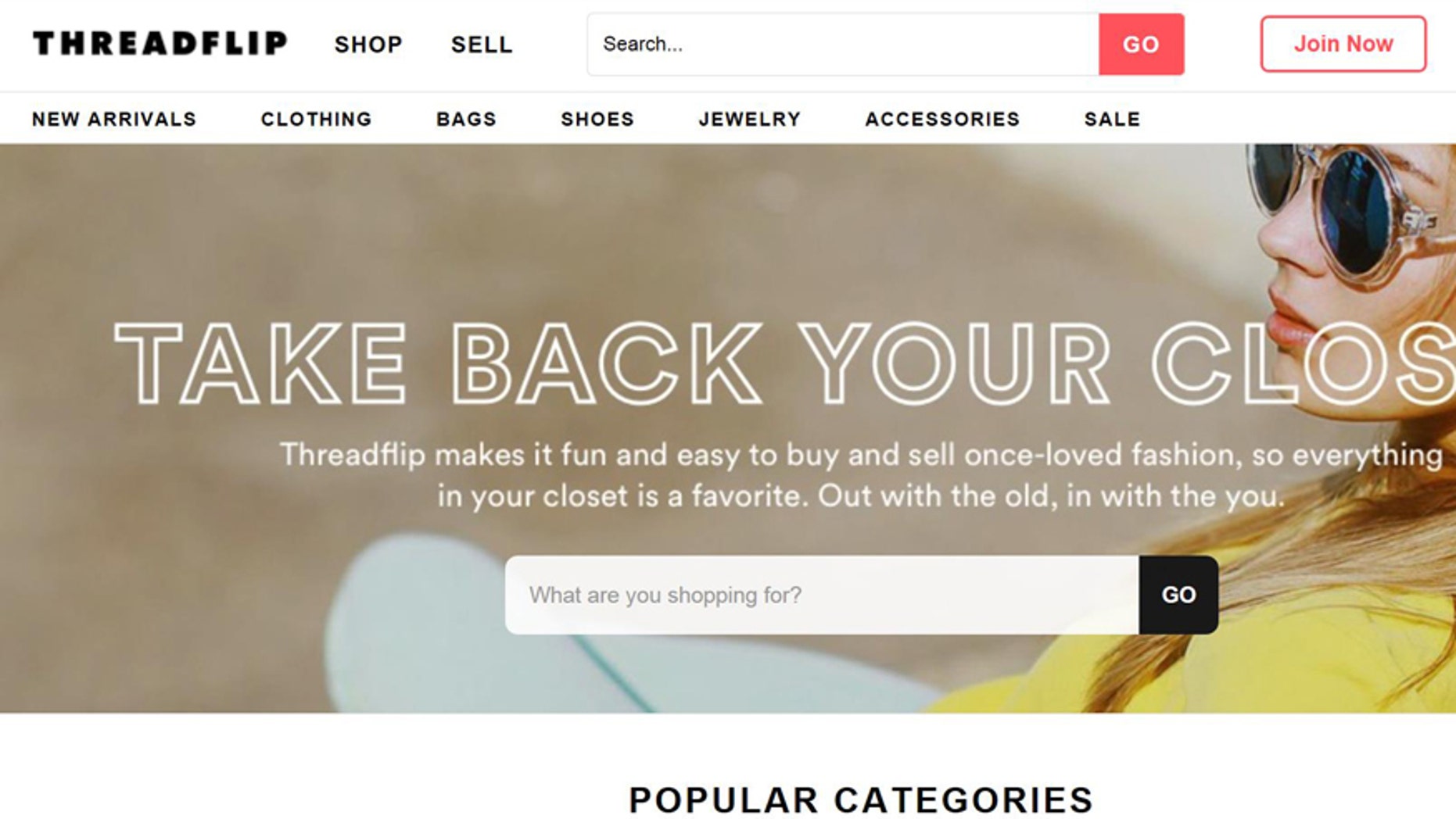 The act of selling last year's clothing styles for cash or credit is nothing new, but Threadflip now promises to speed up the process for on-demand "thrift shoppers."
The startup, which bills itself as a social marketplace for pre-loved women's clothing, now claims to be the first online consignment shop processing items within 24 hours of receiving the goods; only for its Full Service sellers.
Those are people who order a large prepaid kit, fill boxes with discarded fashion goods, and send back to the company to style, photograph, price and manage sales.
"Consumers' attitudes about the on-demand economy have changed," asserts Threadflip co-founder and CEO Manik Singh, adding, "It didn't used to be about speed and convenience at first. Now it's about both."
Singh says the Oakland, Calif.-based company did an experiment with the faster processing time in San Francisco and "approval went through the roof. The speed at which some items listed and sold was a big factor as to whether consumers were happy on the selling side."
Here's how it works: customers can either choose to write up descriptions, take pictures and list their own items and ship them over to Threadflip or pay a premium to have the company do all of that. Once the women's items are listed and sold, then the customer receives her cut while Threadflip keeps its commission. Of course, many sellers prefer to take credit to do more shopping to add new flair to the wardrobe.
Singh says the company accepts only certain items, but has found the "sweet spot" in what he calls "accessible premium". He adds, "The average price (for goods on the site) is $85, most people have everyday stuff. We get Tory Burch and Coach among other brands; they sell incredibly well." Items that don't make the cut can be returned or Threadflip will donate them to charity.
Threadflip launched in 2013 and while the privately-held company doesn't release financial information, it claims that business is growing by leaps and bounds: "40 percent month over month," according to Singh. "We do very little paid acquisition of consumers. 60 percent of customers make a second purchase."
The executive noted the company went from ten to 100 workers in the Oakland warehouse in just three months.
Growth in the so-called "recommerce business" has been booming and there is plenty of competition, including eBay and Poshmark. Mitch Ratcliffe of media and advertising specialists BIA/Kelsey says these companies are all just scratching the surface. "The total (thrift business) is around $13 billion," Ratcliffe says, "The thrift/recommerce business could easily grow by 100 percent simply by making it more convenient to donate and sell on consignment."
He says Threadflip can succeed if it can master ingesting and managing inventory and fulfilling sales in a timely manner since there's less overhead than retailers with storefronts.
Meanwhile, the Threadflip CEO sees vast potential as he contends:  "most women wear 10 percent to 15 percent of their closet." And Singh says some of them are racking up big sales as high as $30,000 to $40,0000 a year. That's a different customer than thrift stores that often do more business in a down economy as people sell goods to raise cash. The Threadflip CEO says, "If you poll most of our top sellers today, it's because they love to shop. In a down economy they may say, 'It's because I need the cash.'"
BIA/Kelsey's Ratcliffe notes it's the breadth that may ultimately give Threadflip and its rivals an advantage over shops and even Amazon.com. "This can't be assembled in one store," the analyst says, "that will make it compelling to come back."
Plus, Ratcliffe says the consignment model has the potential to morph business models: "One thing no one is talking about yet is shared buying. Someone can buy a dress from Kate Spade and sell it to the next three people who are wearing it. It's kind of like Rent the Runway, but you could set up a cascade of transactions for someone who needs the same dress three weeks later. Threadflip would be able to manage that delivery and ensure it arrives in good condition."