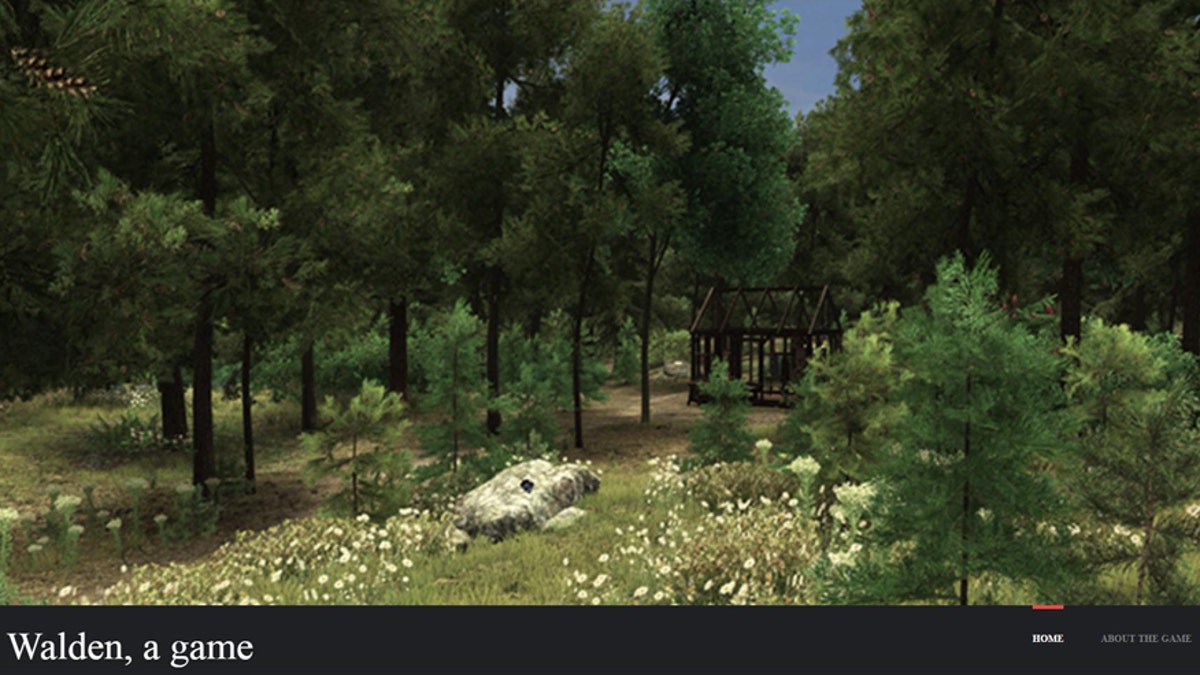 Henry David Thoreau distrusted technology, advocated surrounding oneself with nature, and believed people should "live deliberately." In 2017, he wouldn't even have to step away his computer.
Smithsonian Magazine reports the Game Innovation Lab at USC is releasing a video game based on Thoreau's most famous work this spring. In Walden, a Game, players find themselves in the woods surrounding Walden Pond in Massachusetts—just like Thoreau himself first did in 1845.
They must build shelter, mend clothes, find food, plant beans, and survive the changing seasons (Walden's six hours of gameplay cover one full year). But the real challenge of the game is to not do too much of any of those things.
An excess of work causes a player's "inspiration" level to fall, draining color and music from the world. To re-inspire themselves, players can walk through the woods, write in their journal, or go to town to meet with Ralph Waldo Emerson.
The game's lead developer says the goal was to "make a game that has a kind of stillness at its core." And the game's creators consulted with Thoreau experts to get the details of his time at Walden just right.
But not all Thoreau-lovers think a video game is a fitting celebration of the man. One Thoreau expert tells the New York Times it would be better for players to "go out and see your own backyard" instead.
(A study found there's a certain amount of time kids can spend in front of screens that's actually good for them.)
This article originally appeared on Newser: This Might Be the Most Zen Video Game Ever