The US government is asking Facebook for more and more data on its users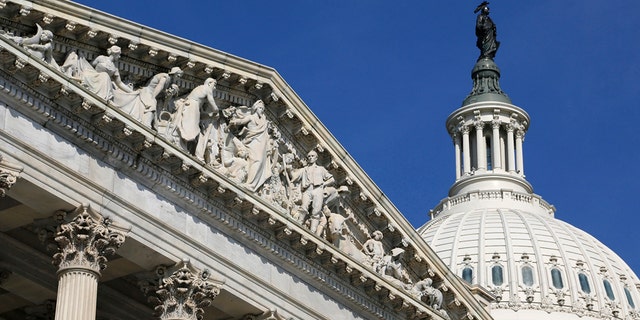 Facebook is getting a growing number of requests for data on the social network's users from U.S government entities, according to the company's latest transparency report.
The report, which was previously called the Government Request Report, covers the first half of 2017. The social network received 32,716 U.S. government requests for account data, up from 26,014 in the prior 6 months. Facebook said that it produced at least "some data" for 85 percent of requests from the U.S. government in the first 6 months of 2017, compared to 84 percent during the last 6 months of 2016.
In total, the social network received 78,890 requests for account data from governments worldwide, up from 64,279 in the second half of 2016.
FACEBOOK SAYS IT NEEDS YOUR EXPLICIT PHOTOS TO COMBAT REVENGE PORN
Examples of data requested (which the company said "the vast majority of these requests relate to criminal cases") include "basic subscriber information, such as name, registration date and length of service." Other data that can be requested include IP address logs or account content.
Some 57 percent of the data requests received from law enforcement in the U.S. contained a non-disclosure order that prohibited Facebook from notifying the user, up from 50 percent in the last report.
"We continue to carefully scrutinize each request we receive for account data — whether from an authority in the U.S., Europe, or elsewhere — to make sure it is legally sufficient," explained Chris Sonderby, Facebook's deputy general counsel, in a statement. "If a request appears to be deficient or overly broad, we push back, and will fight in court, if necessary."
"We'll also keep working with partners in industry and civil society to encourage governments around the world to reform surveillance in a way that protects their citizens' safety and security while respecting their rights and freedoms," he added.
The requests include all of Facebook's products, including Messenger, WhatsApp and Instagram.
EX-FACEBOOK EXEC BACKTRACKS 'DESTROYING HOW SOCIETY WORKS' COMMENTS AFTER BACKLASH
Facebook explained that the number of content restrictions for violating local law increased by 304 percent globally, compared to the second half of 2016. "This increase was primarily driven by a request from Mexican law enforcement to remove instances of a video depicting a school shooting in Monterrey in January," explained Sonderby. "We restricted access in Mexico to 20,506 instances of the video in the first half of 2017."
A legal restriction on access to content occurs when Facebook makes content available based on local law.
Other tech giants, such as Google, have also received a growing number of requests from governments in recent years.
FACEBOOK ASKS USERS TO UPLOAD FACE PHOTOS TO PROVE THEY'RE NOT BOTS
Facebook has been firmly in the political spotlight this year. In September, the social media giant announced that it uncovered $100,000 in fake ad spending tied to Russian operatives during the 2016 U.S. Presidential election, associated with around 3,000 ads, which were later turned over to Congress.
Russia has denied meddling in the 2016 U.S. Presidential Election.
Follow James Rogers on Twitter @jamesjrogers