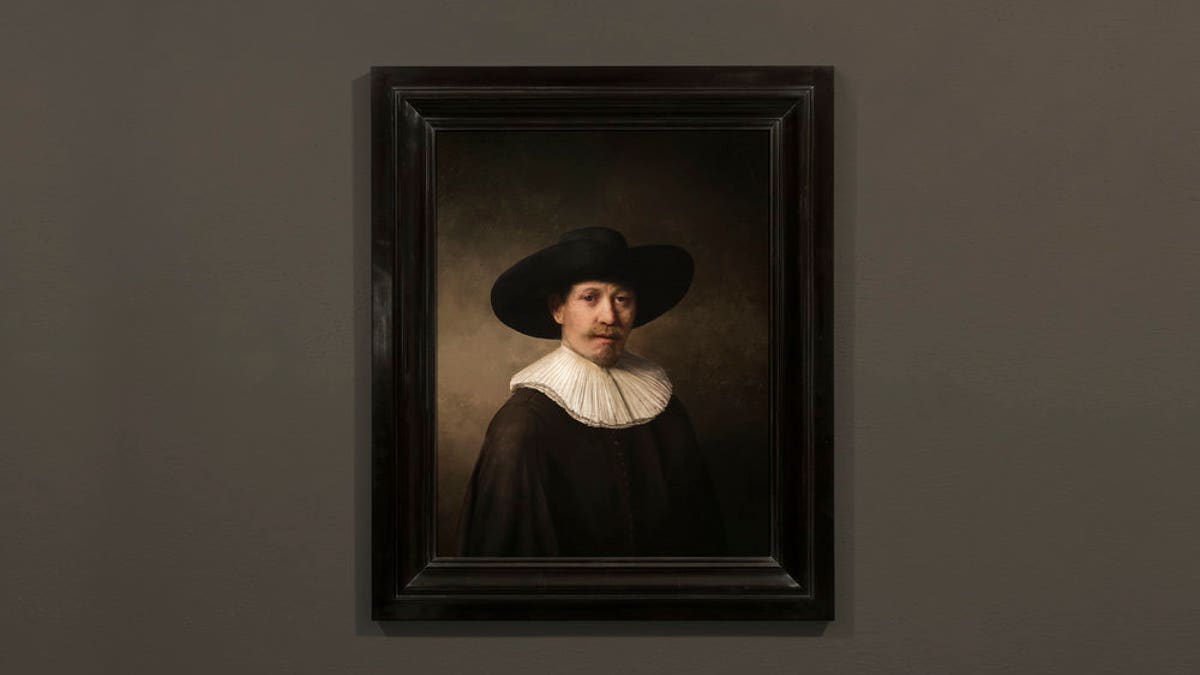 Although Rembrandt died in 1669, his artistic legacy lives on in the shape of an ambitious high-tech painting project. Unveiled in Amsterdam Tuesday "The Next Rembrandt" was crafted by an unlikely duo: technology and algorithms that were able to study, mimic, and then create a 3D printed painting based on the famous artist's work.
The painting carefully mimics Rembrandt van Rijn's style.
The team behind the painting undertook an 18-month evaluation and analysis of Rembrandt's entire body of work (346 paintings) using high-resolution 3D scans and digital files. After the team determined that a majority of his work consists of portraits, the image of a "Caucasian male between the age of thirty and forty, with facial hair, wearing black clothes with a white collar and a hat, facing to the right" was determined to be the proper subject using a demographic segmentation of the people in the portraits.
Related: Print your hike! 3D keepsakes memorialize mountain conquests
Specialist software was designed to work out Rembrandt's use of geometry, composition and painting materials. Facial recognition software was also employed to boost the portrait's authenticity.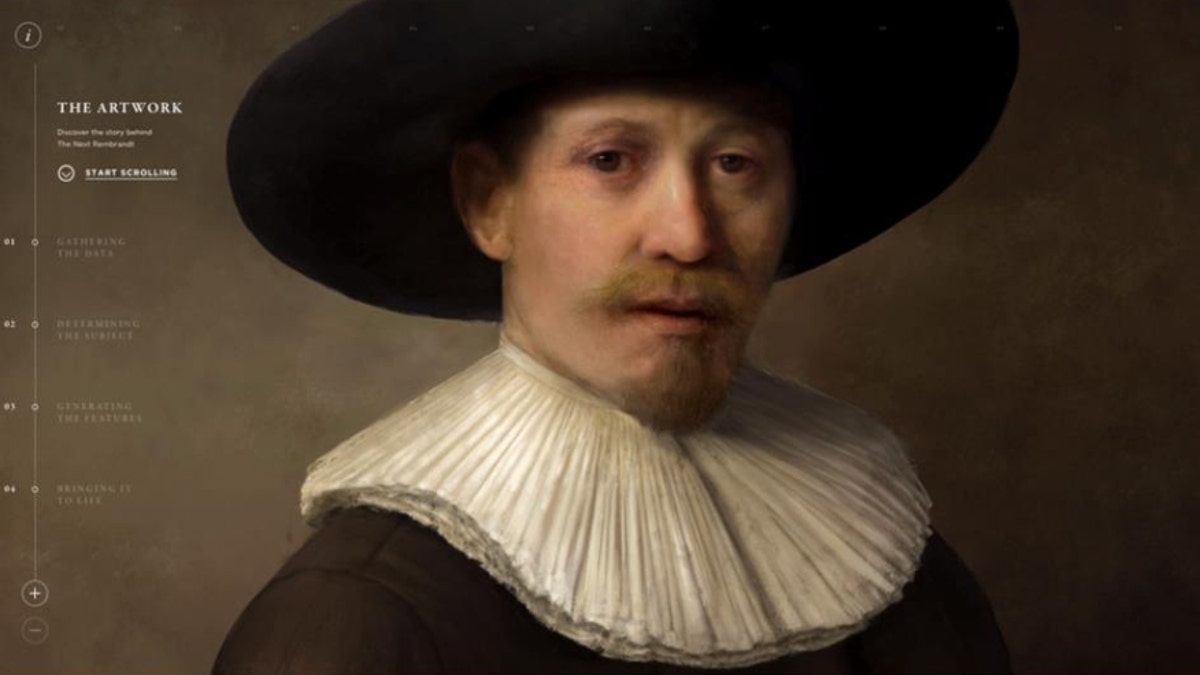 The finished portrait harnesses 13 layers of UV-ink to replicate the look and feel of a Rembrandt-era painting. The portrait consists of "over 148 million pixels, based on 168,263 painting fragments from Rembrandt's oeuvre," according to "The Next Rembrandt" team.
ING Bank, advertising agency J. Walter Thompson Amsterdam and Microsoft took part in the project, which also included advisors from Delft University of Technology (TU Delft), The Mauritshuis and Museum Het Rembrandthuis
Related: Finally, a robot that anyone can build
"The Next Rembrandt is a fascinating exercise in connoisseurship," said Gary Schwartz, art historian and author of "Rembrandt's Universe," in a press release. "That the application of computer technology allows the results of their research to be digitized, printed in 3D and further refined adds a new tool to the instruments of the connoisseur. While no one will claim that Rembrandt can be reduced to an algorithm, this technique offers an opportunity to test your own ideas about his paintings in concrete, visual form."
The painting will be on display for the public at a later date.