The last Windows PC you'll ever buy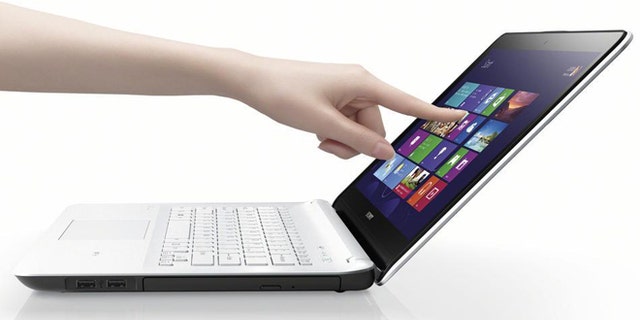 A lame duck CEO. A major operating system that nobody wants. Rapidly declining PC sales. A desperate Hail Mary acquisition of a trailing smartphone maker. Is this the swan song for Windows?
Failing to capitalize on either the smartphone or tablet markets—in spite of the fact the company had all the important technology in place for years—Microsoft has been called a digital dinosaur by some. With waning demand for PCs, especially among consumers, and the debacle of Windows 8—which actually incited people to avoid a new computer purchase—Steve Ballmer finally threw in the towel, announcing he'll step aside within 12 months.
Twelve months? Why not make it 12 years?
In the time it will take Microsoft to switch leaders, a new Google or a new iPad could appear.
In the time it will take Microsoft to switch leaders, a new Google or a new iPad could (and probably will) appear. Unfortunately, Microsoft has become stuck in an old technology cycle, the annually upgraded PC. And it has been too bureaucratic for too long to keep up with changes in digital behavior or innovative products.
But that doesn't mean buying a Windows computer isn't a good idea this back-to-school season. It just means, this may be the last Windows computer you ever buy.
Windows systems, particularly laptops, still present an excellent value and out perform any other device it terms of productivity. A $500 notebook can be used to edit a movie, play a DVD, write a book, finish a thesis, crunch 10 years of sales reports, and manage a Web site. Try that using a smartphone or tablet. (And Microsoft is finally fixing Windows with an 8.1 release in October that will make it easier to use.)
For students on a budget, for example, the Sony Vaio Fit 15E, starts at just $580. With a 15.5-inch screen, responsive keyboard, a 500 GB hard drive, and a touch screen option (for $80), the Viao Fit 15A can do it all. It even has a built-in DVD drive and a subwoofer--plus a welter of connections (HDMI, Ethernet, and USB).
You can also get the power of a desktop system (no compromises, please) in a Windows laptop at a reasonable price. Samsung's ATIV Book 6 starts at $1,200, for example, but has the power to keep serious gamers and photo editors happy. With a 2.4 GHz Intel Core i7 CPU, a dedicated graphics processor, and a terabyte hard drive, the system offers great value. A comparable Apple MacBook Pro is nearly $1,000 more.
Windows users looking to get small also have the option of an ultrabook like the Lenovo IdeaPad U430 Touch ($700 and up). It lasts for up to 10 hours on a single charge, weighs just a little over 4 pounds, and has plenty of features (1.6 GHZ Intel Core i5 processor, 4 GB of RAM and a 500 GB hard drive) to keep a road warrior winning.
So why isn't Microsoft still winning?
One major reason is that the world is no longer locked into a single operating system. Think about how many people juggle an Android phone, iPad, and Windows computer. And in this still torpid economy, many companies are counting on rather than fighting against employees who bring their own pocket computers, a.k.a., smartphones, to work. Those companies don't want to buy more devices, let alone Windows computers.
Compounding Microsoft's problems is the fact that in spite of having some promising ideas and technologies—the Xbox, Bing, and, yes, Windows Phone 8—the company has failed to integrate and coordinate features quickly enough to satisfy consumers. Years before there was Google Maps and the Android operating system, Microsoft had mobile phone software and an excellent navigation program, but the company took too long to make the two work seamlessly together in a single handset for a reasonable price. (Turf battles are rampant, insiders still tell me.)
So now everyone is wondering if the $7.2 billion acquisition of Nokia handset business will revitalize Microsoft and give the company the mobile kick in the pants it needs. Unfortunately, it's not a panacea. Nokia makes some beautiful smartphones, but running Microsoft software has entailed that they are trailing Apple and Google, and unlikely to catch up. Furthermore, returning former Microsoftie and current Nokia CEO Stephen Elop to the fold, perhaps as the next Microsoft CEO, isn't likely to help. Elop was successful at Microsoft when he oversaw such products as Office, but when was the last time you bought a $220 copy of Office?
Microsoft is heading to what could be a truly watershed moment in its history: the launch of Xbox One this fall. Seamlessly combining a variety of entertainment sources—music, games, live TV, streaming video, and video calls—into a single slick product could be the sort of sea change needed to right the ship.
But it will need a skipper who knows what people want—and deliver the kind of value you can find today in a Windows laptop.
Follow John R. Quain on Twitter @jqontech or find more tech coverage at J-Q.com.