The fanciest mouse money can buy?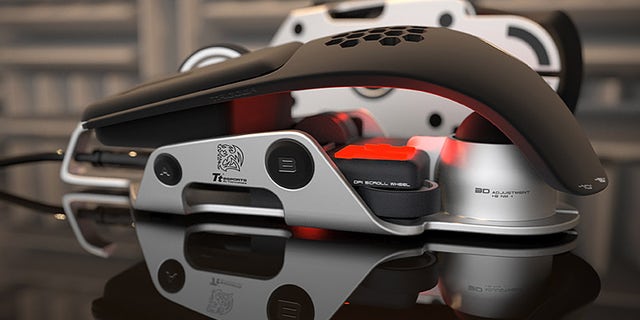 How cutting edge can you get? If you've got the bucks, there's a world of awe-inspiring gadgets and goodies out there for you. From hundred thousand dollar watches to speakers that sound so good they'll make an audiophile weak in the knees, The Big Ticket is your weekly peek into the best goods gobs of money can buy.
BMW's cars are generally pretty elegant, so we'll forgive you if you fail to see the car maker's influence on the Level 10 M Mouse. The latest result of the collaboration between Thermaltake and BMW's Designworks USA, the M Mouse is designed to go great with the Level 10 PC Case, and sports a highly breathable design, a wired connection to eliminate lag, side A, B and trigger buttons, and an overall look that should be far more attractive to hardcore gamers than owners of 5-series sedans.
The company hasn't listed a price yet, but given the premium associated with the BMW name, we're going to assume it won't be cheap.