The Celsius X VI II Watch Phone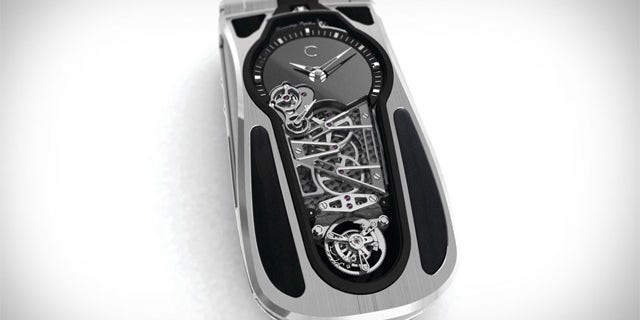 How cutting edge can you get? If you've got the bucks, there's a world of awe-inspiring gadgets and goodies out there for you. From hundred thousand dollar watches to speakers that sound so good they'll make an audiophile weak in the knees, The Big Ticket is your weekly peek into the best goods gobs of money can buy. And for more stuff you never knew you wanted, check out Uncrate.
Celsius X VI II Watch Phone
Most modern watch phones try to cram a phone's worth of features into a wrist-friendly package. But not this one. Instead, the Celsius X VI II Watch Phone ($300,000) features an elaborate watch that's completely visible from the front face, opening up to show a more pedestrian flip phone interior.
In addition to the high-end timepiece, the Celsius also features a patented mechanical hinge that harnesses and stores the kinetic energy created by the user, GSM network compatibility, and a 3.2 megapixel camera with autofocus and flash. Only 18 are being made, but something tells us that the price is enough to keep all but the most megalomaniacal from buying in.