Tech Q&A: What's the best music streaming service?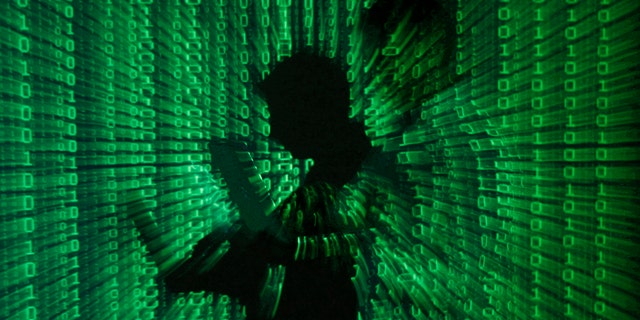 Figuring out Social Security benefits
Q: I'm very confused about the changes in Social Security benefits. I am a few years from retirement. Is there a place online where I could punch in a few facts and figures to determine if I should take my Social Security benefits now or wait until I am older?
A: Social Security benefits can confound a lot of people, especially because the "full retirement" age went up for some people this year. If you have the budget, you might consider hiring a financial planner to figure out when you should retire and what your entitlements will be. In the meantime, I have a few tips for how to maximize your Social Security payments and calculate your retirement income. Click here to quickly calculate your Social Security benefits based on how old you are when you retire.
Get the scoop on suspicious folks, for free
Q. My mother is convinced that this guy she met at church loves her. I think he's just after her money. Can you help me do a free background check on him before she gives away her life's savings?
A: Sounds like a delicate situation! Suspecting someone of being a con artist can be stressful, especially when a true con artist will do everything not to get caught. Then again, if the guy ultimately looks clean, you don't want the family to hold a grudge against your suspicions for the rest of your life. Many sites will run a background check for you, but they usually cost money. You can do some independent research, which is generally free. The key is to know what kind of information is publicly available and what it will say about your mother's paramour. Click here to learn how to run a free background check on anyone.
Digging yourself out of inbox hell
Q: My Gmail is out of control. Should I just close it and open another account for email?
A: You probably won't find a better email service than Gmail, and definitely not for free. Gmail is more than just email, of course; a Google account connects you to all kinds of useful tools, like Google Docs and Google Calendar, as well as social media platforms like Google Plus and Google Hangouts. If it's only a matter of keeping your email tidy, I suggest you stick with Gmail and use its many helpful functions to de-clutter your inbox. Digital housekeeping is the same as real housekeeping, and you'll probably thank yourself in the long run. Click here to get a better handle on your Gmail account.
Find the best music-streaming service
Q: Music keeps me going when I am exercising. What's the best music streaming service?
A: There are seven major streaming music services right now, and each one has its pros and cons. Some give you exclusive access to certain artists' music, others can stream video as well, and they all cost different amounts. My suggestion is to try the free versions of several different services, figure out which format and selection you like best, and then consider subscribing. Let me make this simple. For a simple breakdown of how each one works, you can find a chart on my website. Click here to see the benefits and drawbacks of each streaming service.
Defining cybersecurity
Q: As a listener of your national radio show for years, I appreciate you sharing your knowledge with us all. Is there a primer that can help me better understand the various security terms?
A: I'm glad you've found my advice helpful, and I'm even gladder that you're taking cybersecurity seriously. Crime is always terrible, but as I often tell people: A mugger can threaten your life, but a hacker can threaten your very existence. What I think you're asking for is a glossary, which can explain the vocabulary that cybersecurity experts use. What is "spim," and how do you protect yourself from it? What is the different between a "keylogger" and a "zero-day exploit"? Knowing these terms can help you digest security advice a lot more easily. Click here for my comprehensive glossary of security terms.
What questions do you have? Call my national radio show and click here to find it on your local radio station. You can listen to the Kim Komando Show on your phone, tablet or computer. From buying advice to digital life issues, click here for my free podcasts.
Copyright 2017, WestStar Multimedia Entertainment. All rights reserved.
Learn about all the latest technology on the Kim Komando Show, the nation's largest weekend radio talk show. Kim takes calls and dispenses advice on today's digital lifestyle, from smartphones and tablets to online privacy and data hacks. For her daily tips, free newsletters and more, visit her website at Komando.com