Tech Q&A: Testing firewalls, renting rooms, editing software and more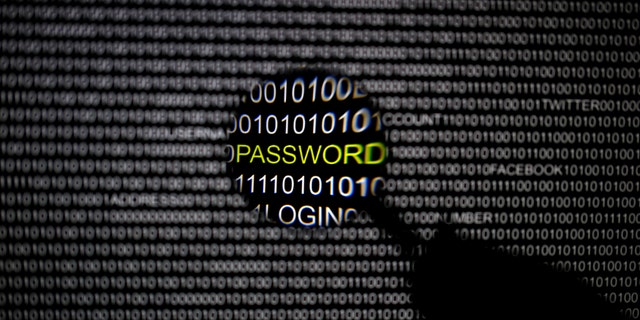 Test your firewall
Q: I test my home smoke alarm to make sure it's working. How do I know if my computer's firewall is really blocking hackers?
A: For experts in cybersecurity, testing the digital safety of a home or business is a very lucrative trade. So how do you check for weaknesses in your firewall without hiring a service to break into your computer? You will be relieved to know that this test can be done at home for free. The steps can look imposing, but if you do them correctly, you can rest assured that your data and network are safe. Click here to test your firewall for vulnerabilities.
Keep track of car recalls
Q: I keep hearing about various car recalls. Is there a central place online that I can search to see if my car and the kids' cars are on the recall list?
A: There has been a steady stream of recalls recently, and if that important headline got lost in a tsunami of media, you're likely driving your vehicle without addressing its dangers. So what happens if you are supposed to return your car, but you didn't get the memo? Well, now you can check to make sure, thanks to a potentially lifesaving website. Click here to find out if your car has been recalled.
Rent rooms for cash
Q: I hear about people making money by renting rooms in their house. My kids moved out, I'm retired and I could use the extra cash. How do I get started?
A: In the age of Airbnb, almost anyone on the planet with a little extra space can host renters from out of town. Interestingly, people in their 60s are the fastest-growing segment of Airbnb hosts. Makeshift hotels are just the beginning; you can turn extra rooms into living spaces to accommodate longer-term tenants, too. Click here to learn how much you can make as a host in various cities around the country.
Edit movies like a pro
Q: I have a ton of summer videos. Can you please recommend good editing programs for videos? Easy, please.
A: You probably know that editing video is easier than ever, thanks to digital filmmaking and the miracle of "nonlinear editing." If you know where to look, you will find a slew of impressive editing suites for little or even no cost. Believe it or not, many of these programs are used by some of the most successful movie editors in Hollywood. Click here for the best free and low-cost video editing programs for Windows and Macs.
Economical tech gifts
Q: I want to buy my son something techie. My budget is $50. Any ideas?
A: Technology gets cheaper every year, and the luxury items of the past, such as the Apple Watch and Amazon Echo, have become commonplace possessions in everyday households. You will be amazed what you can purchase these days on a strict budget. Many economically priced gadgets are also interesting, unusual and surprisingly helpful. You may never have heard of these obscure little devices, but they can make great gifts for someone with an affection for technology. Click here for 10 amazing gadgets for $50 or less.
What questions do you have? Call my national radio show and click here to find it on your local radio station. You can listen to the Kim Komando Show on your phone, tablet or computer. From buying advice to digital life issues, click here for my free podcasts.
Copyright 2017, WestStar Multimedia Entertainment. All rights reserved.
Learn about all the latest technology on the Kim Komando Show, the nation's largest weekend radio talk show. Kim takes calls and dispenses advice on today's digital lifestyle, from smartphones and tablets to online privacy and data hacks. For her daily tips, free newsletters and more, visit her website at Komando.com.