Tech Q&A: Saving your text messages forever, finding great electronics deals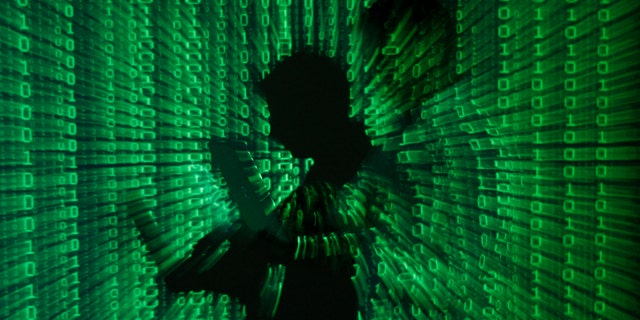 Avoiding phishing scams
Q: I'm worried about this email I received from my internet provider about copyright infringement. I don't download illegal movies or TV shows so how could this be?
A: If you are certain that you and members of your household are not illegally downloading content, it sounds like a phishing scam. Fans of the popular HBO series "Game of Thrones" were recently targeted by a fake email that demanded they pay a fee for stolen content. Before you take action with any email in your inbox, it's best to contact the company directly. Click here to learn more about the 5 scariest internet scams spreading now
Remove shared access to a Facebook account
Q: Hi Kim, my boyfriend used to have access to my Facebook account but we broke up. I already changed the password but how do I make sure he stays off it?
A: To lock down your Facebook account from unauthorized access, go to your Security Settings in the Facebook mobile app and review your Recognized Devices. Delete any device that you've granted access in the past. You can also set up Login Alerts so you'll get notified by phone or email if an unrecognized device tries to log in your account. This feature is also found in the Security Settings. Just click Edit, then Get Notifications. By the way, you can stay updated on important tech security alerts, news and more by liking my page at Facebook.com/KimKomando.
Save important text messages forever
Q: My mother just passed away and I don't want to lose the messages she sent me. Is there a way to save text messages from my phone?
A: Preserve special messages by using a special application on your computer's desktop. For Mac users, try PhoneView, which connects to your iOS device wirelessly or via USB. Once it's hooked up, you can search and view your SMS messages, iMessages and WhatsApp messages on your computer. These messages can then be downloaded to your computer as a PDF file. PhoneView can also save your voicemails in iTunes, so you'll always be able to hear your mother's voice. Click here to see an alternative solution if you use a Windows computer.
Find the best deals in August
Q: My son's birthday is in October. I want to get him a laptop, but can't spend too much money. How can I get a good deal?
A. You may have a few months before your son's birthday, but don't wait. Back to School sales are in full swing, which makes August a great time to save money on laptops. Apple uses this time to roll out sales on its most popular MacBooks. For example, you can get a pair of Beats headphones when you purchase a 1.6 GHz processor MacBook Air for $849, or another eligible product, such as a 13-inch MacBook Pro for $1,200. These deals are available on Apple's website. You can also find amazing savings on laptops that run Windows. Click here to see which models to look for, and for a full list of products on sale in August.
Forgotten passcodes are a thing of the past
Q: I recently changed my Android passcode but I can't seem to remember it. How do I unlock my phone? Help!
A: If you have Android Device Manager installed on your phone, use another device to access google.com/android/devicemanager. Sign in with the Google account you used to set up your phone. On the list of available devices, select your phone and then choose "Lock." A "New Lock Screen" window will appear where you can enter and confirm a new password to unlock your phone. Make sure you always set up a strong passcode when setting up your phone. Click here to see one big passcode mistake phone and tablet owners make without knowing it.
Bonus Tip: Turn your phone into a remote control
Q: Kim, I've heard you say on your national radio show that I can turn my phone into a remote for my Apple TV. How do I do that?
A: With the Apple TV Remote app, you don't have to worry about losing your remote for your Apple TV again. This free download from the App Store makes it easy to find your favorite shows. Swipe your finger left or right, or use the keyboard to type in search terms. You can even use Siri to give voice commands. The app works with 2nd, 3rd and 4th generation Apple TVs, though Siri works only on 4th generation models. Android users can try a similar app called AIR Remote for Apple TV, which is a free download from Google Play. But don't stop there. Check out this list of five additional things you never knew you could control with your smartphone.
Copyright 2016, WestStar Multimedia Entertainment. All rights reserved.
On the Kim Komando Show, the nation's largest weekend radio talk show, Kim takes calls and dispenses advice on today's digital lifestyle, from smartphones and tablets to online privacy and data hacks. For her daily tips, free newsletters and more, visit her website at Komando.com.