Tech Q&A: Picking the right TV size, improving your Wi-Fi network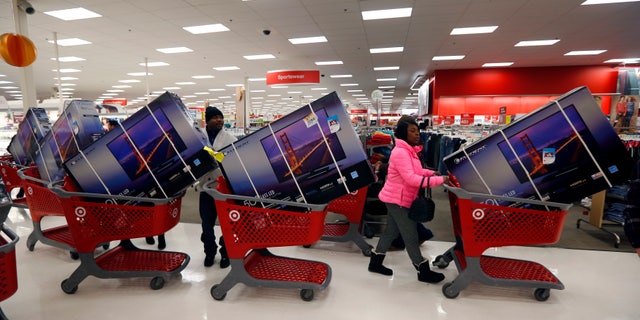 NEWYou can now listen to Fox News articles!
Wife knows everywhere I go
Q. My wife seems to know wherever I go, and it's creeping me out. How could she be doing it? I've seen her looking at a Google map on the computer, if that helps.
A. I bet she's looking at your Google Location History. It records your smartphone's movements so you can see exactly where you've been, when you were there and the routes you took to get there. If you sign out of your Google Account on the computer when you aren't using it, she won't be able to see it. Click here to learn how to see your location history in Google and how to stop it from tracking you.
Beware these great deals
Q. With Wal-Mart closing down stores, I bet there are some great deals. But I don't live near one that's closing. Can I still save somehow?
A. Plenty of people are buying dirt-cheap items from the closing stores and then turning around and selling them on Amazon for less than retail. But before you buy, check the return policy and shipping costs, because you might not get the typical Amazon guarantees or discounts. Find out more caveats to watch for, and some other ways to save on your next online purchase.
Make extra money online
Q. I'm a writer and I was wondering if there's a place online I can write to make some extra money.
A. WriterAccess connects writers with people who need writing projects completed, while ListVerse pays you $100 for any list-type article. You can also try writing your own eBook to sell. Learn more about freelance work, and 11 other kinds of jobs you can do from home to make extra money.
Pick the right TV size
Q. Our family is buying a new TV and my husband wants to get a huge 65-inch one. I think it might be too big, but how do I know before we get it home?
A. There's a simple formula you can use to pick a TV size. Measure the distance from the couch to where you'll put the TV. The size of the TV should be between one-half and one-third that distance. Check out the handy chart I made if you don't feel like doing the math, and learn more about buying the right TV for you.
Improve your Wi-Fi network
Q. I'm trying to get better coverage with my Wi-Fi, but it's still really spotty. What can I do?
A. First you want to map it out with a program like HeatMapper (PC) or NetSpot (Mac) to see exactly where the dead spots are. You might discover something you didn't realize was causing interference, or you might find a better place to put your router. If that doesn't help, read my step-by-step instructions to making your Wi-Fi more reliable.
Bonus: One thing to do before selling your gadgets
Q. I'm selling my iPhone 5s. How do I make sure no one can see my information?
A. First, back up your information, if you haven't already. Then go to Settings>>General>>Reset>>Erase All Content and Settings. This will wipe out everything on your phone. Learn a few more steps you need to take before selling an iPhone or iPad. Have an Android gadget? Get the steps to wipe it before you sell.
On the Kim Komando Show, the nation's largest weekend radio talk show, Kim takes calls and dispenses advice on today's digital lifestyle, from smartphones and tablets to online privacy and data hacks. For her daily tips, free newsletters and more, visit her website at Komando.com. Kim also posts breaking tech news 24/7 at News.Komando.com.