Tech Q&A: Getting help after Delta's delays, buying a new iPad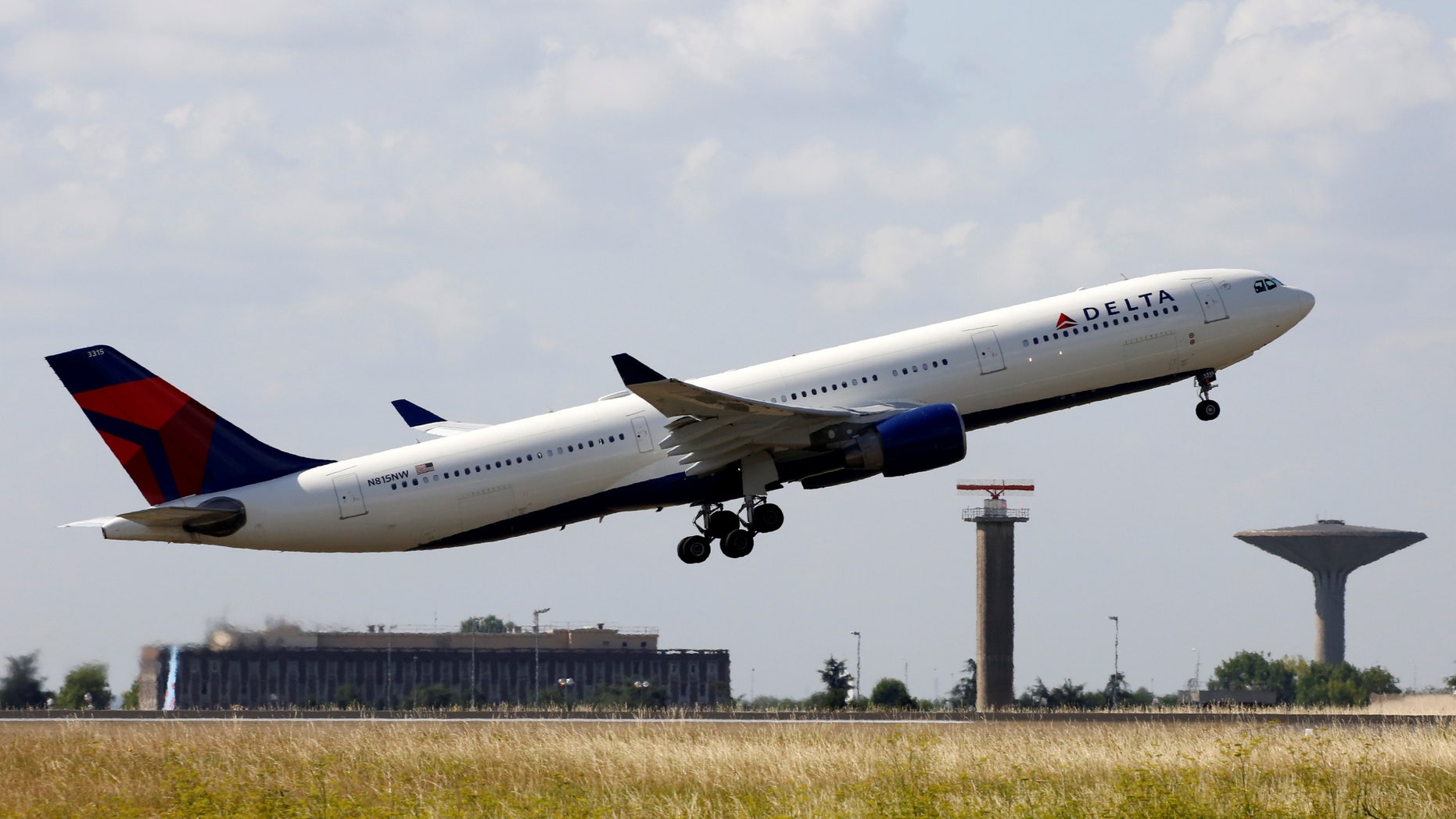 Get help in the aftermath of Delta delays
Q: Kim help! My flight was canceled last week because of Delta's massive power outage. To avoid the hassle, I switched to another airline. Is it too late to get my money back from Delta?
A: Tens of thousands of travelers were affected by delayed and canceled flights last week, and Delta is working hard to make amends. The airline is issuing $200 vouchers to any customer whose flight was canceled or whose travel plans were postponed longer than three hours. Though you'll need to speak directly with a Delta agent, here's a trick to help you avoid long wait times: Delta is using Twitter to help expedite the process. Just send a tweet to @DeltaAssist to get the ball rolling. Click here for more insider travel secrets that can save you major headaches.
Stop Windows 10 from crashing after startup
Q: Hi Kim! I just updated Windows 10 and now my computer keeps crashing after I start it. What's wrong?
A: You're not alone. Hundreds of people have reported this issue after downloading the Windows 10 Anniversary Update. Microsoft's team believes third-party software is interfering with the startup process. To fix this, run the System Maintenance Troubleshooter, which automatically corrects minor bugs and notifies you of larger issues. You'll find this tool in your Control Panel under System and Security. Select "Find and fix problems," and then "Run maintenance tasks." From there, follow the prompts to perform the system check, and the issue should be resolved. But don't stop there. Since you're new to the operating system, click here for three Windows 10 privacy dangers you should update as well.
What to look for when buying a router
Q: My router just died. I've heard you talk about AC routers before, but what makes them different?
A: AC routers are a step up from the older B, G and N models. They're the way to go if you want better performance for your home network. These advanced routers have a maximum spectral bandwidth of around 8 x 160MHz, compared to the 4 x 40MHz standard of N routers. In other words, the increased bandwidth allows more data to be transmitted without slowing things down. Before you head out to shop for a new router, click here to see some of the best Wi-Fi routers your money can buy.
Don't buy a new iPad this weekend
Q: I heard you say on your national radio show that it's a horrible time to buy an iPad. Why is that?
A: Unless you've found an amazing closeout deal, August is a horrible time to buy a new iPad — or any Apple product, for that matter. Apple's new lineup of products is expected to roll out in September. If you must buy a new tablet this weekend, the 9.7-inch iPad Pro is a good option. It's a scaled-down version of last year's 12.9-inch model, but it packs a powerful punch with Touch ID, four-speaker audio and a FaceTime HD and iSight camera. It's available with 32, 128 or 256 GB and starts at around $600. When you buy your new iPad, you'll need to tweak a few settings to get up and running. Here are three handy iPad tricks you need to know.
Protecting your gadgets from water damage
Q: My son loves surfing but he keeps ruining his phone while trying to take videos for social media. Is there something that will protect his phone from water damage?
A: A Kroma Cell Phone Dry Bag is the easiest way to keep smartphones safe from water. It's big enough to hold larger smartphones like the iPhone 6 Plus and Samsung Galaxy S7, and it has a clear window with 99 percent touch sensitivity, which means your son can use his phone while it is protected in the pouch. It also has a neck strap, so it won't get lost. The Kroma Cell Phone Dry Bag costs around $18 and can be purchased on Amazon. For more fun on the water, click here to see some waterproof earphones and other waterproof gadgets.
Bonus: Sync the speakers on multiple devices
Q: My wife and I are tired of hauling our Bluetooth speaker around when we travel. Is there an easier way to play music?
A. Try an app called AmpMe. It's a free download for both Apple and Android that syncs the speakers on more than one device. To make it work, download the app onto both of your phones. Then one of you needs to tap "Start a new party." Once a party has been set up, you can join in from other devices. The music will play from each gadget's speakers and the sound gets louder as more people join. AmpMe currently plays music from YouTube, SoundCloud or from your own music library. I have another trick you'll love while you're traveling. Click here for an easy way to magnify small text when you're reading.
Copyright 2016, WestStar Multimedia Entertainment. All rights reserved.
On the Kim Komando Show, the nation's largest weekend radio talk show, Kim takes calls and dispenses advice on today's digital lifestyle, from smartphones and tablets to online privacy and data hacks. For her daily tips, free newsletters and more, visit her website at Komando.com.