Tech Q&A: Getting Amazon Prime for free, avoiding eBay scams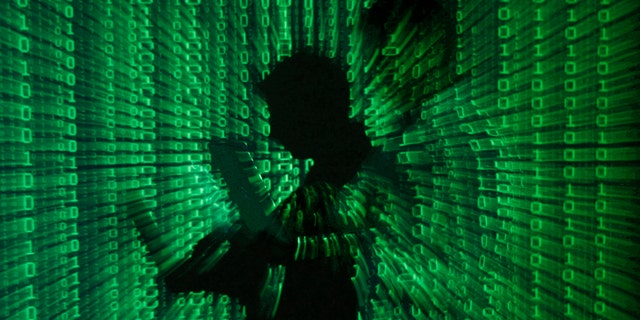 NEWYou can now listen to Fox News articles!
Facebook quiz warning
Q. I love taking quizzes, but I've heard reports that it may not be safe. Is this true, Kim?
A. Online quizzes can be risky. People love to take and share them, which makes them ideal tools for scammers. Facebook quizzes are especially worrisome. Developers can use them to access personal details in your profile — or worse, to lead you to fake websites as part of a phishing scam. The safest option is to avoid them, but there are other ways to protect yourself. Keep your privacy settings tight, and don't list anything that isn't absolutely necessary in your profile. Click here for more reasons you should think twice before taking another quiz on Facebook.
Reversing the Windows 10 upgrade
Q. Kim help! I'm thinking about upgrading to Windows 10, but I'm still on the fence. Is there a way I can go back to the old version of Windows if I don't like it?
A. Yes you can. Once you've upgraded to Windows 10, you have 30 days to revert to an older version. Rolling back to Windows 7 or 8 may still be possible after the 30-day period if you restore your PC to factory settings, but remember: If you take this route, you could lose the files and programs you've installed on your computer. Before you switch, I'd recommend that you read several consumer reviews and watch demo videos to see how Windows 10 operates. I've also shared several pros and cons on my website. Click here for 10 reasons why you might not want to switch to Windows 10 at all.
Get Amazon Prime for free
Q: My daughter just graduated and is headed off to college. Is there an easy way she can get the things she needs?
A: Once your daughter is registered for classes and has her .edu email address from the school, sign her up for Amazon Prime. The typical 30-day free trial is extended to six months for students, meaning your daughter can enjoy all the benefits of Amazon Prime, including same-day delivery on household items, without paying the membership fee, which is around $99. When the six-month trial period expires, students can continue their Prime membership for 50 percent off the annual cost. And with the right phone plan, you could also qualify for a free Prime membership. Click here for more details, and to see if you qualify.
Avoiding scams on eBay
Q. I really want to go to Comic Con in San Diego this year, but I missed the deadline to buy my ticket. I heard eBay has them. Is that a good place to find last-minute deals?
A. Be careful. Tickets sold on eBay are often scams, and you may not realize it until you're turned away at the door of the event you'd planned to attend. By then, the scammers are long gone and you're out the money you spent, which can be hundreds of dollars. Scammers are careful to make these tickets look legitimate, so fraudulent tickets are difficult to detect. It's always safest to purchase event tickets directly from the venue itself, rather than from online scalpers. Click here for additional eBay scams spreading now, and how to avoid them.
Free up storage space on your phone
Q: I hate deleting photos from my phone. I know they're stored on the cloud, but I don't ever use that. Is there another place to keep them? I really need the storage.
A: Try Google Photos. This app is a free download for both Apple and Android, and gives you unlimited storage space for your photos and videos. Here's the best part: Google Photos uses facial recognition, GPS information and time stamps to help you organize your archives. This means you'll never have to hassle with tagging. You can find images of a particular person just by tapping a picture of them, or enter a date to find the videos you took while on your family vacation. The app also includes basic editing tools that allow you to add filters, adjust lighting, change colors, etc. If you still need more storage space, click here for two additional apps that can free up room on your phone.
Bonus tip: Make money from home
Q. I am a stay-at-home-mom right now and I really enjoy it, but I want to bring in some income. I heard you talk about some ways to do this on your national radio show. What were they?
A. If you're a quick typist and you value detail, try transcribing audio. All you need is a good pair of headphones and a good set of ears to earn extra cash. The website DailyTranscription.com connects businesses that need transcription services with freelancers who can do the work. Just keep in mind that most clients will expect a quick turnaround, so you may be asked to complete the assignments right away. If transcription isn't for you, there are other freelancing jobs you can pursue. Click here for additional ways to make real money at home.
Copyright 2016, WestStar Multimedia Entertainment. All rights reserved.
On the Kim Komando Show, the nation's largest weekend radio talk show, Kim takes calls and dispenses advice on today's digital lifestyle, from smartphones and tablets to online privacy and data hacks. For her daily tips, free newsletters and more, visit her website at Komando.com.